"We celebrate their success by telling them as much as possible, rewarding them financially, and opening them up to more challenging opportunities. Cake also helps."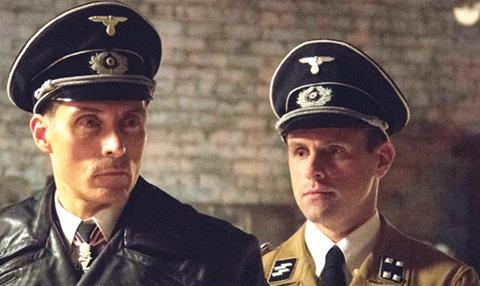 FAST FACTS
Number of employees 16 (7 full-time)
Location London
Status Independent
Key shows The Man In The High Castle; Transporter: The Series; Crossing Lines
Chief executive (years in position) Frank Spotnitz (3)
KEY PERKS
Daily free lunch; birthday cake, flowers and card; social events
Frank Spotnitz, chief executive
Jamie Hall, chief operating officer
How do you spot talent and develop members of the team?
We look for bright, motivated people who really want to work with us, not just land a job. We try hard to support people's good work, and to understand who they are and where they are trying to go in their lives. We encourage our employees to let us know what they want, and do our best to provide opportunities for them to advance, whether inside or outside the company.
Several employees have moved up the ladder, from office assistants and runners to script editors. Others have moved on to bigger roles outside Big Light.
How do people get a foot into your company? What is your approach to apprenticeships and mentoring?
We have an active work experience programme, we mentor people outside Big Light, and we intend to implement a formal internship programme in 2017. We are actively looking for ways to create opportunities for young and emerging talent.
How workable is formal training in the modern TV environment - and what do you offer?
It's very workable and should be invested in and encouraged. Big Light's emphasis on writers' rooms and collaboration provides intensive training for assistant script editors and writers, which is unique in UK television.
What one thing could make Big Light a more attractive place to work?
We are moving to new offices, which should not only be more convenient and centrally located, but foster even better communication and collaboration.
What is the best way to celebrate staff members' success?
We celebrate their success by telling them as much as possible, rewarding them financially, and opening them up to more challenging opportunities. Cake also helps.