DAZN Media's creative content studio in Singapore to create social media campaign in South East Asia for Bundesliga club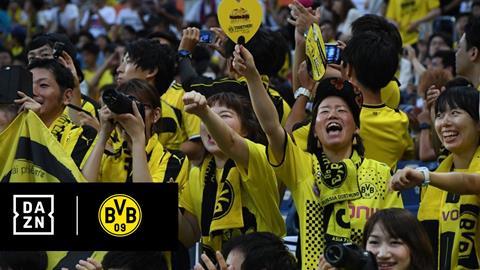 The Bundesliga's Borussia Dortmund has hired DAZN Media to create a social media campaign to help grow its fanbase in South East Asia.
Weekly content will be produced by DAZN Media's creative content studio in Singapore to showcase the club's 2019/20 football season, its star players and past masters.
The content – a combination of video, graphics, GIFs and polls – will be published through Borussia Dortmund's Facebook profile in local language and geo-targeted to fans in Thailand, Vietnam and Indonesia.
The aim of the campaign is to reach, engage and grow the club's fanbase in the region, while increasing loyalty, interaction and match viewership online as well as directing fans to watch the Borussia Dortmund documentary on Amazon Prime.
The contract builds on DAZN Media's current work for Japan's J League. DAZN Media was tasked by the J League early last year to manage its international social media strategy with the goal to grow its brand presence and following overseas through digital and social media.