Breathe Post Production has been renamed Air Post Production as it prepares to launch its third facility.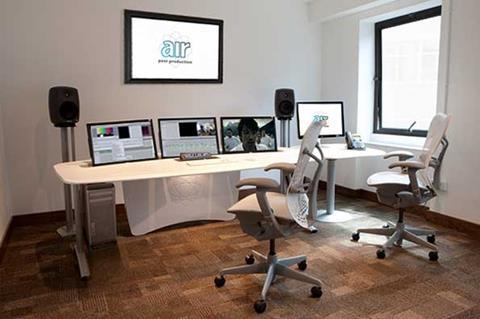 The company has taken on a new five-storey, 650m2 building on Singer Street, East London, which it will operate alongside Strongroom in Shoreditch and Air Studios in Hampstead.
The completed site will have 18 Final Cut Pro and Avid suites for high-end drama, long-form factual and commercials. It will also have managed production offices.
Managing director Dan Gable said the addition was indicative of changing working practices at the company and within the industry.
"We needed to expand to accommodate the larger jobs but it's more than just providing extra suites," he said. "We take a more consultative approach, involving our post-producers and technical team from pre-production onwards. This is especially important for co-pro delivery requirements and is a way of helping clients save money."
Extra post-producers, edit assistants and operational and administration staff will be recruited. Creative editing will be done by a roster of affiliated freelancers.
Root 6 is the systems integrator on the project with interiors and furniture by AKA Design.
Air Post Production is a division of parent company Air Studios (Lyndhurst) Group.