Unlike other hospital docs, we wanted our film to focus entirely on the patient rather than the doctors and nurses. But we had no idea how personal it would become, says Graeme McAulay
Production company The Garden
Commissioners Nick Mirsky; Alisa Pomeroy
Length 1 x 60 minutes TX 10pm, 30 August, Channel 4
Executive producers Nick Curwin; Magnus Temple; Kate Collier
Director Graeme McAulay
Producer Jen Kerrison
Production managers Kelly-Ann McHale; Janine Melton
DV director Alana McVerry
Researcher Abigail McCutcheon
Editor Samuel R Santana Music Richard Spiller
Post house Evolutions
When I first met Taylor Britton, he was unconscious. I had prepared for this, of course.
When I agreed to join a team making a documentary about patients in Intensive Care, I had talked enthusiastic ally about the creative possibilities of telling the stories of people who lay suspended in a state somewhere between life and death. In this moment, though, just two days into filming at Southampton General Hospital, the reality was daunting.
An emergency bleep had warned us of Taylor's arrival the day before. He had broken his neck in a car crash and was being taken by ambulance to A&E. DV director Alana McVerry and producer Jen Kerrison rushed to the Emergency Department as the doctors brought him in. Unexpectedly, the paramedics had kept him awake for the journey so he could help them diagnose his injuries. He was distressed and in a lot of pain, but he made clear that he wanted to be filmed.
These were some of his last moments of consciousness before being rushed into theatre for emergency surgery to stabilise his spine. The doctors told us they hoped he would survive, but couldn't be sure. They also said that if he survived his time in Intensive Care, he would remember none of it.
The drugs used to manage the pain of patients like Taylor stop the brain from forming new memories. So I switched on a camera above Taylor's bed and began recording – for us and, hopefully, for him too. Hospitals are obvious places for documentary-makers to go in search of high-stakes human drama that might reliably unfold in front of a camera. But for years, anyone attempting to document hospital life for television has lived in the shadow of 24 Hours In A&E.
"We vowed to avoid the political and ethical dilemmas facing the doctors and focus wholly on the patient and their fight for life"
Graeme McAulay, The Garden


So successful is that series that to win a commission for a new medical doc, you need to find a markedly different approach to the subject matter. BBC2's Hospital, which I worked on as series editor, succeeded by bringing the politics of running an NHS hospital with limited resources into focus. In that series, we chose to tell viewers comparatively little about the lives of the patients passing through, directing their gaze instead towards the hospital's decision-makers.
We had the opposite plan for Bring Me Back To Life, vowing to avoid the political and ethical dilemmas facing the doctors and focus wholly on the patient and their fight for life. Until we met Taylor and began filming, we had no idea just how personal it would become. In the end, it became a film made for the patient himself.
As we began to film Taylor's dramatic medical journey, visitors started to arrive. One by one, we met his family and friends, including his fiancée Emma, who was heavily pregnant with their second child.
Genuine intimacy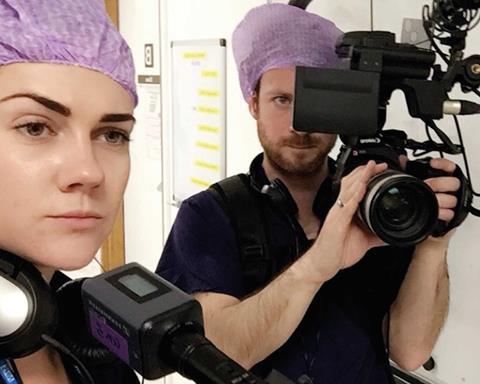 We set up a room in the basement of the hospital where we could interview them. But instead of questioning them in the usual way, I asked them to address their answers to Taylor directly, so that if he survived, he would be able to watch them for himself. This created a genuine intimacy and the interviews felt surprisingly honest and upbeat. Instead of wallowing in despair at Taylor's predicament, they joked, reminisced and teased. Above all, they willed him to come back to life.
Using GoPros and long-lens single camera shooting, we were able to record discreetly what we knew might be the final moments of Taylor's life. With the support of his family, and in the knowledge that we would re-seek his fully informed consent if he survived, our cameras rolled as Taylor regained consciousness, discovered whether he would be paralysed, battled pneumonia and finally struggled to breathe for himself once more. We recorded these moments in place of the memories that Taylor would never have, in the hope that he would live to witness them one day. We never felt this responsibility more keenly than when marking the arrival of Taylor's newborn baby as he lay in Intensive Care.
In the end, these moments combined to create a film that affected us all deeply. A message in a bottle to a young man who might never receive it, a tribute to life in all its messy complexity – and a powerful reminder never to leave things unsaid.
Grame McAulay: My tricks of the trade
The best docs come from collaboration. Join a team of good people and listen to their ideas.
Docs need good characters, but character is rarely enough to keep people watching for long. Good stories need twists and turns so you want to find out what happens next.
Resist the urge to smooth out the wrinkles in a story. Real life doesn't play out neatly like a scripted drama.
Don't obsess about shooting beautifully. Pick a shooting style that best conveys the environment or atmosphere you want your viewers to experience.
Throwing out the hospital doc rulebook
Sam Santana
Editor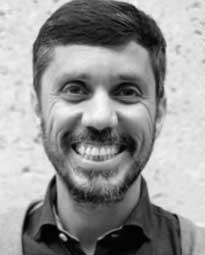 I have worked on quite a few medical documentary series, but for this film, director Graeme McAulay and I decided that we needed to throw out the rulebook and resist the temptation to simply copy the storytelling devices that have been used so successfully in series such as 24 Hours In A&E.
Before shooting started, we agreed that we wanted to make the film feel immersive. We thought a lot about how to give the audience a sense of what it might be like to be a patient drifting in and out of consciousness in the strange, dream-like state that Intensive Care patients experience.
We decided to use jump-cuts and time-lapses around the patient to give the sense of broken consciousness and a disconnection from the normal passage of time. Most of the shooting was done on a Canon C300, but Graeme used a GoPro for a shot directly above Taylor's head. Having the second camera angle allowed me to cut the hospital bedside scenes observationally, much as I would on a fixed-rig series. The biggest challenge was to combine these fly-on-the-wall sequences with interviews in which people spoke directly to Taylor and told the story of his life before his accident.
Storytelling grammar
Fortunately, our execs encouraged us to be experimental. In the end, we came up with a unique storytelling grammar, inspired by the way in which the staff in Intensive Care interacted with their patients. The doctors and nurses repeatedly addressed Taylor by name, even when he wasn't fully conscious.
These repeated calls to Taylor provided edit jump-off points, catapulting us away to a piece of interview where a doctor talks him through his medical treatment, to a loved one recounting a funny anecdote, or to a dreamlike memory that we imagine might have been playing in Taylor's own mind, about the crash that broke his neck.