'Seeing a 12-year-old boy struggle in middle school is relatable to all'
Wildseed Studios, Ingenious Media, Telegael & Toonz for Sky Kids
First-time director Jack Bennett is the architect of the animated series designed to help children make the leap from primary to secondary school. Based on Bennett's award-winning graduation film, Not The End of The World, the 20-part series follows Joe as he navigates the dramas and pitfalls of Year 7 and tries to fit in, make new friends – and even lose his school trousers.
The show's deadpan humour and emotional and relatable storylines, culled from the creative team's personal experiences, set the show apart from the competition, while providing an opportunity for parents and their children to discuss issues that are likely to arise as they transition out of primary education.
Kaiser Chiefs frontman, The Voice UK judge and former art teacher Ricky Wilson provides Joe's voice, supported by a cast including comedian Mark Watson, Connor Swindells (Sex Education) and Ellie Kendrick (Game of Thrones).
One judge said everyone can see a little bit of Joe Connelly in themselves: "Seeing a 12-year-old boy struggle in middle school is relatable to all."
SHORTLISTED
Break the Record
Electric Robin for YouTube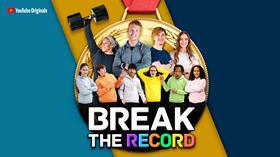 Long-jumper Greg Rutherford and tennis player Laura Robson are among the mentors who feature in the four-part YouTube original, in which six children take on a set of Guinness World Records. Alongside the entertainment of watching the participants attempt to break records, the show sets out to teach the value of teamwork.
Dodger
Universal International Studios & Bright Branch for BBC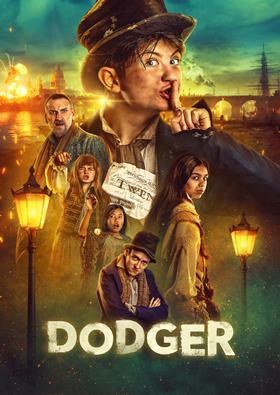 A CBBC original that also earned a spot on BBC One, Dodger is a fast-paced family comedy drama set in Victorian times. Effectively an Oliver Twist origins story, the 10 x 45-minute eps feature Egyptian mummies, counterfeit money, haunted theatre scams and a Madame Tussauds robbery, with a cast that includes Christopher Eccleston, Javone Prince and Saira Choudhury.
Jacqueline Wilson's Little Darlings
Kindle Entertainment for Sky Kids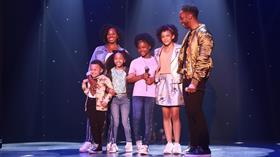 Adapted from the books of the same name but reimagined with a black family at its centre, the 4 x 30-minute series is a feel-good music-themed family drama that follows the story of a girl who discovers that her estranged father is a rock star. Singer Lemar was drafted in to write five original songs for the show, supported by Sky Cinema music videos, with innovative graphics providing a witty additional layer.
MC Grammar
Monkey for Sky Kids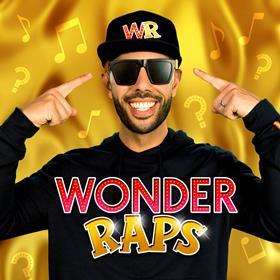 Primary school teacher-turned-rapper MC Grammar has penned and performs a range of 10 highly original tracks covering topics including dinosaurs, Roman history and the solar system. Supported by vibrant animations, the short music videos neatly blend education with entertainment, underpinned by irresistibly catchy beats.
Mini Movies
The Chancer Collective for CITV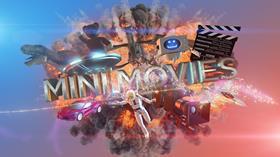 CITV's original concept features more than 20 children aged four and over as they star in thrilling movie trailers full of visual effects, as well as getting to see their own creations on TV. At its heart, the 10-episode series is designed to educate viewers about the film-making process, offering them hints and tips about accessible equipment such as phones and tablets.