Entries have now opened for this year's annual Broadcast Indie Survey.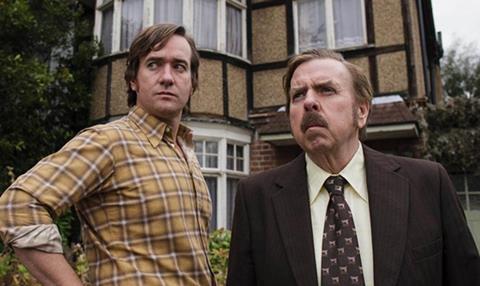 Any UK-based producer that was responsible for at least one piece of original content that transmitted in the UK for the first time in 2015 qualifies for entry.
The survey ranks all producers by annual turnover and also gives detailed breakdowns of the fastest-growing companies, the top owners and consolidators and attitudes towards the main commissioning broadcasters.
Last year's survey featured 159 companies with a combined global turnover of £2.3bn, of which 54% grew their revenues year-on-year.
Sports specialist IMG remained the top performer with an annual turnover of £173m, while Channel 4-backed Eleven Film, producer of The Enfield Haunting [pictured] was the fastest grower.
If you wish to submit your details, please download and complete the attached form and email it to features editor Robin Parker by Thursday 11 February.
The supplement will be unveiled at the Broadcast Indie Summit at London's Picturehouse Central cinema on Thursday 17 March.
The summit will be packed with best practice advice about how to launch, run and grow a successful production business
For details visit www.theindiesummit.co.uk