Studio Lambert and The Garden bosses Stephen Lambert and Nick Curwin, along with BBC factual chief Alison Kirkham, are among the big names who will appear at Broadcast's inaugural Indie Summit on 17 March.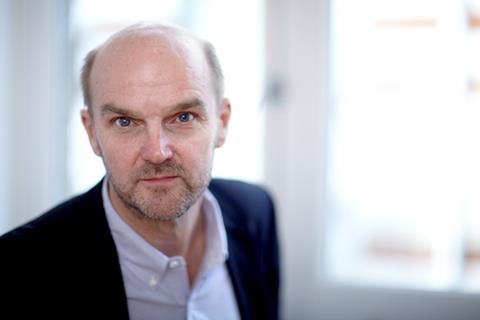 The trio are among the 25 confirmed speakers, also including ITV factual commissioner Andrew O'Connell, Drama Republic managing director Roanna Benn and Minnow Films creative director Colin Barr, who will take to the stage for Broadcast's day-long event to accompany the publication of the annual Broadcast Indie Survey.

The event will revolve around how best to run an indie - with a host of best practice tips to help ensure growth and advice on pitching, finance, rights and securing investment.
The range of indie bosses, commissioners and investors will also discuss the current independent production sector in the UK as well as unpick the results of the Broadcast Indie Survey.
The all-day event will take place at Picturehouse Central in Piccadilly.
Other speakers include:
Kate Beetham
Executive Producer & Head of Development
Plimsoll Productions
Roanna Benn
Managing Director
Drama Republic
Stuart Cabb
Managing Director
Plum Pictures
Tracy Forsyth
Genre Director, Factual Entertainment & Entertainment
BBC Worldwide
Colette Foster
Creative Director
Full Fat TV
Laura Franses
Head of Growth Fund
Channel 4
Neil Grant
Managing Director/Executive Producer
Films of Record
Linda Green
Director
Leading Creative Talent Ltd
Hugo Heppell
Head of Investments
Screen Yorkshire

Liam Keelan
Director, Scripted Content
BBC Worldwide
Michael Kelpie
Managing Director
Potato
John McVay
Chief Executive
Pact
Steve Nam
Managing Director
Voltage TV
Matt Pritchard
Development Director
Twofour
Steve Regan
Commissioning Editor for Entertainment
Channel 5
Andrew Sheldon
Creative Director and Founder
True North
Neale Simpson
Head of Entertainment Development
RDF
Sanjay Singhal
Chief Executive
Voltage TV
Karen Smith
Managing Director
Tuesday's Child Television
Matthew Worthy
Managing Director
Stellify Media