Deutschland 83 creator says Berlin emerging as an international creative hub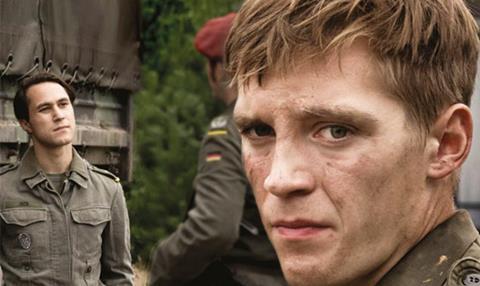 A "golden age" of German drama is attracting international producing and writing talent to Berlin, according to Deutschland 83 creator Jörg Winger.
The UFA Fiction writer-producer told Broadcast that the German capital is emerging as an international creative hub to serve the local TV landscape, which is shifting to authored, high-budget series.
"We're coming from a culture that doesn't have any German series in primetime and where all the time slots were 90 minutes. We don't have the tradition of serialised drama, or the same kind of writing culture [as the US]," said Winger, who was taking part in the European TV Drama Lab.
"At UFA Fiction, we're trying to identify and grow talent who can not only write a good show but also take on executive producer work and run a show. I think that's still under-developed in Germany."
The Deutschland 83 writing team comprised a number of different nationalities and Winger wants to use Berlin as an international hub to create global-facing series.
The bulk of German television has traditionally been mainstream procedurals and TV movies, but has edged towards authored series in recent years, with ZDF's World War II drama Generation War (2013) paving the way for RTLTelevision's Deutschland 83 (2015) and Sky Deutschland's forthcoming Babylon Berlin.
The latter, directed by Tom Tykwer, was greenlit ahead of Deutschland 83 in 2013, but the €40m (£35m) drama – Germany's biggest budget series to date – has yet to wrap production on its 16-episode order.
Achim von Borries, who codirected with Tykwer, told Broadcast that Deutschland 83's international success had helped to attract global buyers to the series.
"Audience and buyer-wise, they say, 'Okay, we've seen Deutschland 83 from Germany, and we know they're able to do [high-end drama],'" he said.
Winger pointed out that players such as Sky Deutschland and SVoD services Netflix and Amazon have also driven the demand for premium drama in Germany. "Young Germans are watching series from all over the world, and they also want to see something that is from their own turf," he said.
Winger is currently in preproduction on Deutschland 86. The second series will run first on Amazon Germany before airing on its original commissioner, commercial broadcaster RTL Television.
"RTL had interest in the second series but we had certain expectations in terms of budget and content that they weren't 100% comfortable with," said Winger.
The first series boosted RTL's international profile but its ratings were underwhelming and the broadcaster offered a "reduced role" for the second series.
"There was massive interest coming from Amazon and Netflix so we had discussions about it and RTL was very generous in letting Amazon have the premiere of the second and third series [Deutschland 89]."
Winger called the partnership with Amazon "a creative slice of paradise" and said a writers' room worked on the programme for six months up to April this year. Filming is due to begin on 7 August, with a premiere set for 2018.
Much like the first series, Deutschland 86 will be written in English and then translated into German, though the second series will be more international in scope and have "a little more English", according to Winger.
Filming will take place in South Africa, where East German agent Martin Rauch will be stationed in the series.