MTV and TNT commission content that debuts on Facebook & Snapchat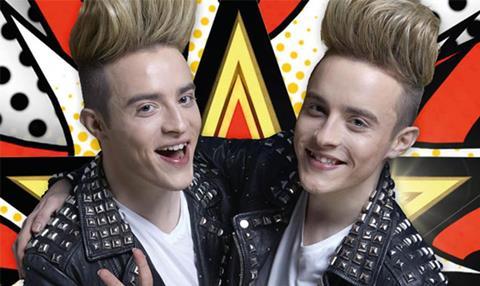 International broadcasters including MTV and TNT are beginning to commission long-form content that debuts on social media as platforms such as Facebook and Snapchat move into originations.
MTV International has ordered Single AF from Just Tattoo Of Us indie Gobstopper TV. In the show, six celebrities, including Irish popstars Jedward and Teen Mom star Farrah Abraham, take over MTV's Facebook, Instagram, Twitter and Snapchat accounts for two weeks as they search for love.
The celebs will go on dates with some of the channel's 300 million followers and ask them to test their own 'love theories' as they post live updates. The clips, as well as the results of the dates, will then be turned into a linear show and launched on MTV channels globally.
Kerry Taylor, senior vice-president for youth and music at Viacom International Media Networks, said this social-first strategy is the "beginning of a different approach" for the group.
"Content is still more important than it has ever been, but it is being totally redefined," she said. "In the past, great content meant highly produced 30-minute or hour-long series. Now, it can be a meme or a gif, or user-generated. The rules are changing."
Taylor, who sees Single AF as an "experiment" for MTV International, added that social-first shows are the "future of content" for millennials. More platforms won't just host content, but form an intrinsic part of the programme, she said.
Similarly, US cable network TNT recently used Twitter to air its new drama Claws. The Turner-owned broadcaster streamed the comedy drama, which stars Niecy Nash and is described as Breaking Bad set in a nail salon, on Twitter after its linear TX, marking the first time a scripted series has streamed on the service.
Daniel Cho, director of social and digital marketing at Turner, said TNT used Twitter to reach audiences that "probably wouldn't otherwise watch the network" and to market its renewed push into premium drama.
The broadcaster may find itself moving even further into social programming after its parent company Time Warner struck a $100m (£80m) deal to produce 10 original shows a year for Snapchat.
Elsewhere, a recent South African production illustrated how producers can use mobile messaging service WhatsApp to tell a story. Family drama Uk'shona Kwelanga, which launched on 5 June, plays out over six weeks on the service.
WhatsApp users can text a number to be added to the drama's 'group', which will then send out texts, voice memos and videos relating to a tragedy that befalls a fictional South African family.
The drama was produced by Cape Town- and Johannesburg-based firm King James as branded content for insurance firm Sanlam.
"Our audience recognises these kinds of conversations because these dramas play out for real in their own WhatsApp groups," said Daniel Pinch, executive creative director for King James. "The platform itself is almost part of the drama."
Pinch said the drama, which has 9,000 subscribers, could be reformatted as a linear broadcast.
"There are untapped opportunities on these digital platforms, so there is a lot of creative potential in figuring out the unintended ways in which they can tell a story," he said.