Sponsored content
Find out more
Over 3,000 lots, from OB trucks to cameras, lenses and hundreds of kilometres of cabling are going under the hammer in February
Following the collapse of Arena TV last month, a huge amount of equipment is being sold off by auction house, Hickman Shearer.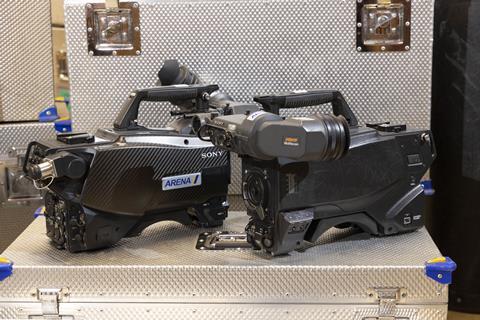 More than 3,000 lots make up a unique auction of TV Outside Broadcasting equipment, which will take place 22-24 February.
The equipment has been used to cover many of the leading global sporting events and UK TV shows for Sky, the BBC and ITV.
Productions captured using the kit range from the Rugby World Cup, 2020 UEFA European Football Championship and Wimbledon tennis to Glastonbury, The Proms, The Voice and Arianna Grande's Manchester Tribute Concert.
With a combined estimate of around £7.5 million, the equipment fills three hangars at Redhill Airfield in Surrey.
Hickman Shearer in partnership with CA Global Partners will present them for sale live and online on behalf of the joint Administrators of Arena Television Limited (in administration).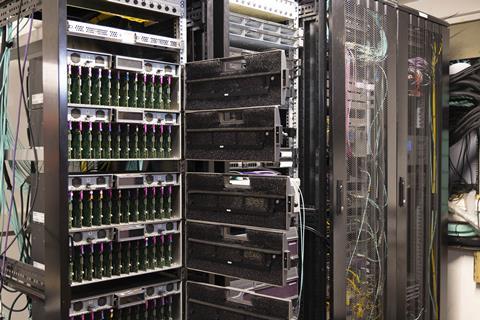 Highlights include high quality outside broadcast trucks and remote production facilities, sound desks, vision mixers, audio equipment from Riedel, Calrec, Blackmagic, Genelec, Sennheiser, Wisycom, Sony and Apple, as well as dozens of camera channels and lenses.
The cabling on offer runs to hundreds of kilometres.
Hickman Shearer and CA Global Partners combine decades of experience buying, selling and valuing assets in the industrial and commercial industries across the UK, Europe, North America, Australia and Asia Pacific.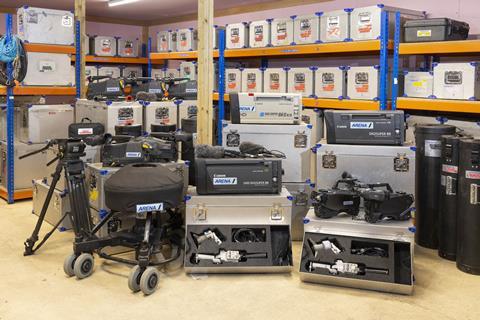 Dan Main, EMEA director of CA Global Partners, said: "This is a genuinely unique opportunity to purchase high quality and well-maintained equipment from the closure of a major UK business in the outside broadcast space.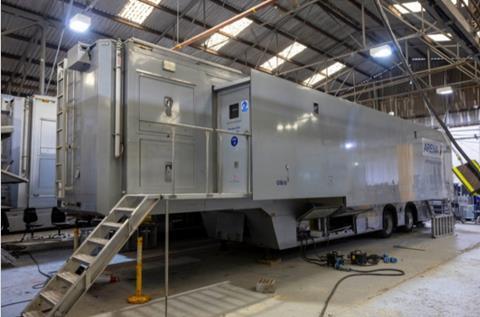 "Although the auctions will be held in the UK, the sale is already attracting a global audience of prospective buyers. We're proud to be part of the process to redistribute this equipment back into the broadcast industry for use at yet more memorable events."
Tim Chapman, managing director of Hickman Shearer, added: "Prior to the cessation of trading, Hickman Shearer had undertaken an asset verification exercise on behalf of one of Arena Television's lenders. While attempting to verify several serial numbers with the equipment manufacturer, we were advised that no such serial numbers existed, which we reported to the lender. As a result of our findings, it appears as though the company quickly ceased trading. Given the assets were not sold as a trading entity, we will now sell them to maximise the realisations for creditors."
For a more detailed asset list and to register your interest in the auction, please visit arenatvsale.com.
Key items from the auction
- Over 100 Sony and Grass Valley camera channels (the key models are Sony HDC-2500 and Grass Valley LDX 86N 4K)
- Over 100 Canon and Fujinon Lenses (key models are: Canon UJ27x6.5B IESD-SB UHD Digisuper 27; Canon XJ95x8.6B IESD-SB HD Digisuper 95; Canon UJ90 x 9B UHD Digisuper 90 Lens; Fujinon UA80x9 4K UltraHD Camera lens; Canon XJ86 x 9.3B DigiSuper 86 II XS; Canon UJ86 x 9.3B UHD Digisuper 86 Lens)
- 4 x High Quality Outside Broadcast Trucks and remote production facility,
- 100kms of OB and power cable
- Over 3,000 auction lots including:
- EVS production servers and Stage Racers
- Sound Desks and Vision Mixers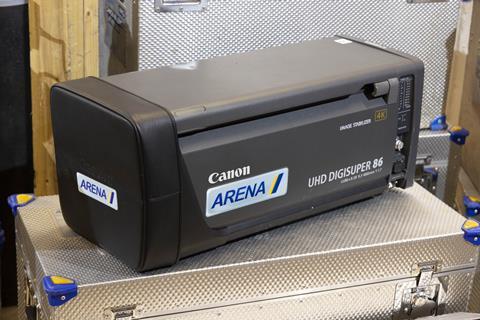 - Vinten grip
- Audio equipment from Riedel, Calrec, Black Magic, Genelec, Sennheiser, Wisycom, Sony and Apple
- IT and Comms by Netinsight and Cisco
- The sale estimate is circa £6 million
Big contracts Arena worked on:
English International Football
The FA Cup
2020 UEFA European Football Championship
One-day Cricket Internationals
Six Nations Rugby
Rugby's Six Nations Championship
Wimbledon Tennis Championships
European Darts
Glastonbury music festival
Royal Variety Performance
Christmas Carols
Olivier Awards
Comedy shows