Sponsored content
Find out more
Fund has provided UK producers with more than £100m in 18 months
The fund was launched in March last year to help UK producers get shows into production, as the likes of Netflix and Amazon pushed up demand for high-end original TV.
SVoD services tend to pay producers over far longer terms than conventional TV commissions, in which the broadcaster typically repays production loans to the producer and funders on delivery.
The Barclays SVoD Financing Fund allows the producers more time to borrow, to help them and their commissioners manage their workflows.
The move to double the pot ahead of schedule is the result of "exceptional demand", according to Barclays, which has already provided more than £100m to producers in 18 months.
"We're seeing more and more SVOD activity and an increasing need for tailored financing that meets the specific needs of both the production company and the subscription service," said Lorraine Ruckstuhl, head of media at Barclays Corporate Banking.
"With more SVOD platforms on the way and a growing focus on original content, demand is set to increase further, and finance providers will have to keep innovating to meet changing funding requirements."
Ruckstuhl added that Barclays would "develop new financing options for the sector as the industry continues to evolve".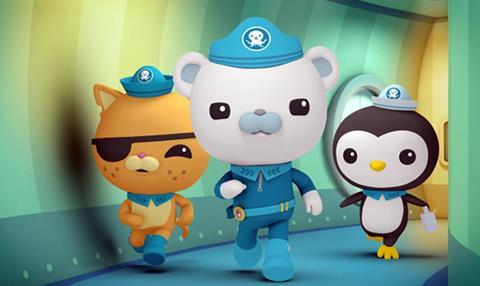 Series to have used the fund include Drama Republic's BBC/Netflix drama co-pro Black Earth Rising, Lime Pictures' Netflix series Free Rein and Silvergate Media's Octonauts preschool specials.
"Barclays understands the financial challenges associated with high-end drama production financed in large part by an SVOD licence," said Drama Republic financial controller Denis Wray.
"For Black Earth Rising, the borrowing profile was steep and the repayment tail was longer than the UK industry was used to. Barclays is supportive of their producers, aware of the risks and challenges that we navigate on a daily basis, knowledgeable, ready to listen and available to help when required."
Roughcut TV was the first company to take advantage of the fund back in March 2017, after Netflix picked up its BBC3 comedy Cuckoo in a multi-year agreement.