Sponsored content
Find out more
How Dolby technologies helped Plimsoll Productions use colour photography at night
Natural history television tells stories of a world without technology, using the most advanced technology available. From the first hand-held film cameras through colour TV and high definition, landmark series have showcased ever more detailed and revealing natural worlds.
Plimsoll Productions, natural history specialists from Bristol, saw the advent of low and ultra-low light cameras as a chance to once again push the boundaries – this time with colour photography at night. They sold the idea to Netflix for the streaming giant's second original nature series, Night on Earth, which meant using Dolby Vision HDR and Dolby Atmos.
We talked to Bill Markham, Plimsoll's series producer for Night on Earth, and director of the series finale episode 'Dusk Till Dawn', and Chris Domaille, dubbing mixer at post-production house Films@59.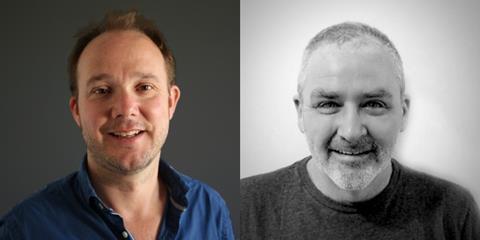 Why do you think Netflix was excited about this project?
Bill Markham: Netflix had done one natural history series and was open to ideas for the next. We had realised that the new generation of low and ultra-low light cameras gave us the opportunity to create a whole new natural history aesthetic – shooting colour at night by moonlight. We could capture the entire landscape, with animals behaving totally naturally, things no human had seen.
And the range of dynamics that Dolby Vision and Dolby Atmos could give, with all the extra headroom of HDR and precision soundscaping for the audio, meant we could have huge yet natural contrasts – from night ambience to the clatter of cities, or full sunsets to dark, detailed forest floors to colourful night long shots of African plains.
Chris Domaille: We got the team in as early as we could, showed them what Dolby Atmos would bring to the series, and encouraged editorially those moments of volume contrast and surround contrast. We discussed timing as well, so after a surround moment you don't just cut to the next scene, you can hear things disappearing. Having those editorial inputs early on pushed the sound further, made it more heady.