Sponsored content
Find out more
Jack Thorne's MacTaggart and an interview with Whoopi Goldberg are among the highlights of this year's Festival, which features expanded networking opportunities and, for the first time, fully accessible sessions
After an Edinburgh TV Festival in 2020 that was groundbreaking for so many reasons – be it the first time it had been fully online or the powerful challenge laid down to the industry by MacTaggart speaker David Olusoga – the Festival in 2021 once again takes the form of a digital extravaganza, but it has evolved and is fully embracing change.
Where 2020 brought us the Zoom revolution, 2021 will bring a hybrid of online panels mixed with studio-based sessions, all streamed on our new platform with expanded networking capabilities. This year we are also proud to be a fully accessible Festival, with captioning and BSL interpreters for all sessions.
'Accelerating change' is the mantra of this year's Festival, brought to you by YouTube and Screen Scotland, and the flagship session, The James MacTaggart Memorial Lecture, will supercharge the week's discussions by looking at the change needed in the industry to ensure accessibility and equity for all, and specifically for disabled professionals, in front of and behind the camera.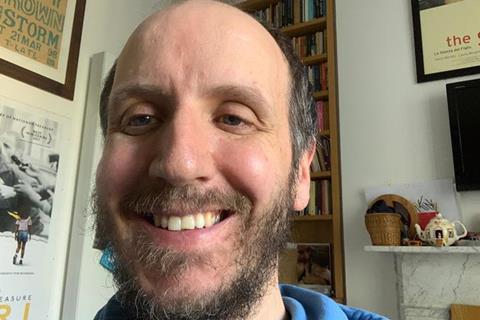 Internationally acclaimed dramatist Jack Thorne will deliver the lecture and will no doubt set the tone of the following three days of Festival discourse.
The Festival's advisory chair for 2021, Georgia Brown, director of European originals at Amazon Studios, and the team from the Festival have taken this theme of accelerating change and brought together a programme that will deliver insight, discussion, debate and, of course, fun and entertainment.
Big themes this year will not only include accessibility and equity for disabled professionals influenced by the MacTaggart but also other big challenges around sustainability, mental health and making the industry work for working parents.
One Leaves Every Minute will look at the lack of work/life balance and, more notably, the barriers that lead to so many mothers being unable to return to work after having children. It will feature a panel that includes actor, producer and campaigner Charlotte Riley.
Psych Out: Can TV Ever Get Duty of Care Right? will examine how we take care of our colleagues and peers across the board – from staffers to freelancers.
Sustainability will be a focus and several broadcasters will contribute to a series of shorts, screened between sessions, showcasing the positive effect TV can have in terms of addressing the climate crisis.
Masterclasses will feature the teams behind some of the most successful shows in the UK and further afield from the past 12 months, including the Sports Emmy-nominated All or Nothing: Tottenham Hotspur.
Meanwhile, Nida Manzoor, Sarah Kameela Impey, Faith Omole and Surian Fletcher-Jones will be in conversation with the Festival's international editor Tan France about punk-rock comedy We Are Lady Parts, while there will be the first-ever masterclass focused on a non-English-language drama, in the shape of Gomorrah.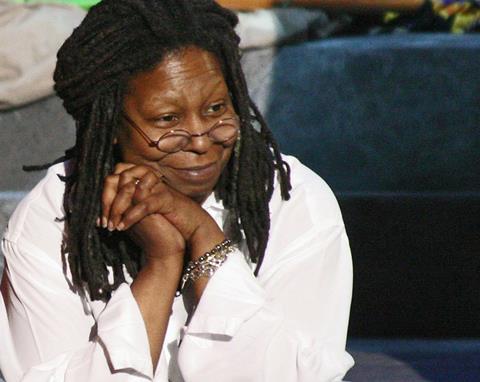 When it comes to international successes, none come bigger than Whoopi Goldberg, who will be talking candidly about her life on and off screen and her experiences as a multi-award-winning artist, producer, author, entrepreneur and humanitarian.
The newly formatted controller sessions Spotlight On… have changed to reflect the industry shift in commissioning. Major broadcasters and streamers from the UK and US including Amazon, the BBC, Channel 4, Channel 5, Disney+, Discovery+, ITV, Netflix and UKTV will be taking sessions that feature both one-on-one interviews with creative chiefs, who will each will discuss their vision for their channels and platforms, as well as a second instalment that will see the commissioning and genre chiefs give their take on programming trends and detailed updates on their specific content needs.
Genre sessions include a crime drama roundtable featuring panellists including Sally Woodward Gentle, Simon Heath and Tony Schumacher; Flourishing with Passion Niches will hear from those who are succeeding in making programming around subjects from history to conservation and grime to horror; and Creative Tech: How to Supercharge your Programmes will look at new technology that will supercharge storytelling, bringing to light new programme-making capabilities that can help ideas stand out.
Travel programming will also be in the spotlight, as will the indie business, high-end drama and nations and regions production.
With many more exciting names to be announced in the coming weeks, Festival delegates can also look forward to plenty of laughs and surprises with guests from the UK and Hollywood.
EDINBURGH TV FESTIVAL 2021 takes place 23-26 August. Broadcast subscribers can get a ticket for £199+VAT – saving 20%. Hurry this special offer ends on 10 August. For tickets and further info, visit thetvfestival.com/passes