Sponsored content
Find out more
Understanding the complexities of insuring a production properly is vital and companies like Integro can help, writes Barclays' Richard Woolford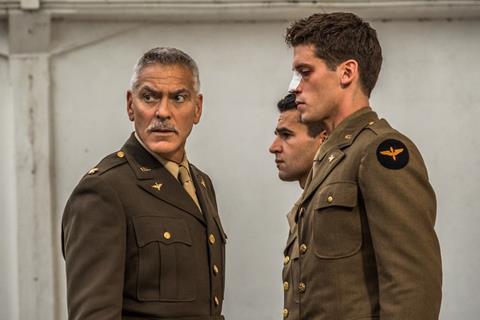 Integro Group is one of the UK's largest entertainment insurance brokers and to that end has an undoubtedly strong knowledge of the content production space.
The firm's senior film and TV broker Paul Hillier understands the challenges facing the sector and how knowledge and innovation is creating opportunities in the industry. He recently outlined the issues to me as Integro prepared to roll out a new form of piracy protection insurance (more on that below).
Risk factors
Risk is a tricky word, one that can be met with negativity. Insuring a business area dependant on consumer entertainment is unquestionably risky but it is a necessary process for producers and broadcasters in the UK and internationally.
Deadlines are tight, budgets tighter and workloads often stretched, as the audience base evolves and demands more high-quality content.
This can push production companies to their limits to create successful shows, while managing competition, shifting deadlines, cash flow and, ultimately, the production of great content itself.
All this means complex insurance facilities that can be secure yet flexible in this changing environment are required.
Integro's Paul Hillier has been at the forefront of this insurance evolution and seen the rate of adaptation ever increasing. In 10 years, production budgets for high-end dramas have increased from the £8m-£10m range to £20-30m or more, he tells me.
SVoD fuelling demand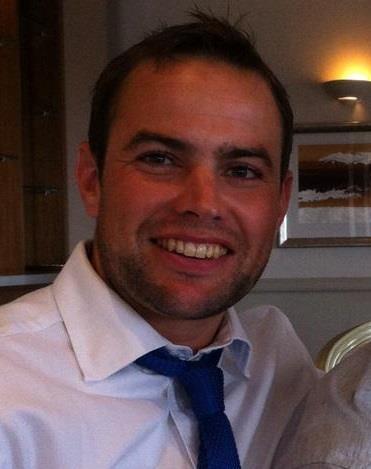 Fuelled by ever increasing demand for quality content from traditional TV broadcasters and the SVoDs, production companies face increased pressure to meet such demand, sometimes running several projects at once.
While funding and cash-flow solutions have evolved to support this dynamic, the challenge of talent sourcing and retention remains.
Gone are the days where big Hollywood actors focus on one blockbuster film or star in an indie film with a prestigious director. It's now fashionable to front a drama series, with its wholesome budgets and longer exposure to audiences worldwide. For example, George Clooney is currently starring in Channel 4 and Hulu's adaptation of Joseph Heller's Catch-22.
This presents a challenge in the insurance market, as actors are continuously moving between simultaneous jobs, often across several locations in different countries, which creates the possibility of disruption to shoots should travel delays occur, or accidents happen on a subsequent production.
This is becoming more prevalent in recent years as the desire to 'break in' to the US or UK TV markets is made easier given the accessibility of audiences via SVoDs and the multi-channel offerings.
What are the implications of a 5-to-7-hour delay from the US to the UK when you have to be at a shoot in 12 hours? How long can someone manage several productions running alongside each other before fatigue sets in?
While these questions seem focused on the actors themselves, the financial implications to the producers can escalate quickly and insurers need to ensure companies remain secure despite this change.
With an ever-growing global media network and shows becoming internationally renowned, recent years have brought some difficult topics to the forefront of the sector and to audiences' attention worldwide.
Surprisingly, where we anticipated an increase in 'disgrace insurance' being taken out for key players in a production and some insurers, including an element of this cover within their packages, there's been less interest in this than expected.
This could be attributed to enhanced due diligence from the producers, broadcasters and financers, or agents managing the potential media risk in advance of actor signings.
Challenges of illegal content sharing
The final challenge, and perhaps the biggest, is that as sharing data on the internet becomes ever easier, the managing of illegal downloading or streaming of content becomes harder.
Copyright laws were built before the intricacies of the internet and with the approximate worth of intellectual property rights in the UK being around £70bn, and just under half being attributed to copyright, it's easy to see why this is such a big challenge to the sector.
Finding a way to protect against piracy has been high on insurers' agenda for some time now and Paul was excited to explain how Integro's recent launch of its Piracy Protection Insurance has been designed to return lost revenue to TV and films rights holders, whilst limiting illicit proliferation of digital content online.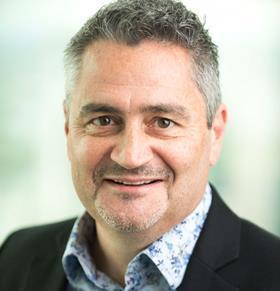 It will be interesting to see how much of an impact this product will have in helping the sector recover from the financial damage caused by piracy but regardless of impact, being able to innovate and create a product that goes some way to tackling this problem is certainly a positive start.
Richard Woolford is a relationship director in Barclays' media and technology team