Sponsored content
Find out more
TV presenter Ria Hebden has inspired a raft of women with her Wonder Women project. She tells Paul Hunwick who inspires her and why she trusts her instincts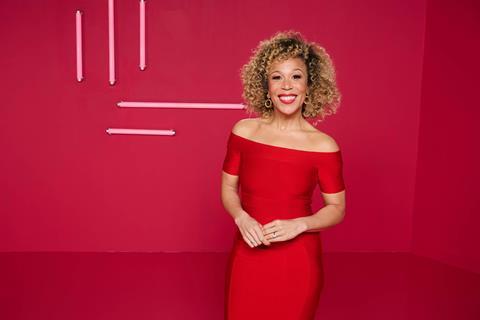 Ria Hebden is the entertainment presenter on ITV's Lorraine, but there's a lot more to her than red carpets. She founded Wonder Women in 2016 with the ambition to champion, inspire and empower women in the TV and creative industries.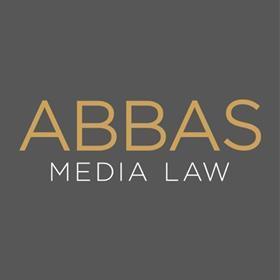 The concept has grown organically year-on-year and now includes a podcast, live events and a celebrated mentoring programme. Here, she tells ABBAS Media Law about her life, career, inspirations and future plans.
This article features in the Autumn/Winter issue of zoom-in magazine. Click to view the issue here
WHAT GETS YOU OUT OF BED?
My children, Lula and Noah, jumping on me at the crack of dawn. I am very cheery and enthusiastic in the morning, much to the dismay of my husband.
WHAT KEEPS YOU AWAKE AT NIGHT?
Noisy boy racers speeding their cars and mopeds.
WHAT'S YOUR FAVOURITE DRINK?
I am partial to a Prosecco, but being a Yorkshire girl, I also love my tea. Strong builder's with milk and two sugars.
WHAT WERE YOUR FIRST JOBS IN TV?
I was an office runner at Talkback Thames, which was a great place to start. Under one roof you could see the writers, publicity teams, they even had an in-house management team that looked after some of the presenters. It gave me a brilliant insight into to working as a researcher on The X Factor. I left to travel the world, wrote a travel blog and realised I was quite good at writing.
When I came back I couldn't sustain myself in the industry on these precarious contracts so I looked at publicity roles where I could use my writing skills and remain connected to TV. I worked as a publicist for 20th Century Fox, Channel 4, Discovery Channel and Disney, but the whole time I was pining to pursue my presenting career.
I was slowly building up a showreel of my work at different events. I thought rather than sitting here writing five-year strategies of how to promote the Disney Princess franchise, I'm going write a strategy for how to establish Ria Hebden as a TV presenter. It was very powerful. What's been profound is that the majority of the shows that I put in my plan I've now worked on. Though Strictly is yet to happen…
WHO GAVE YOU YOUR FIRST CAREER BREAK IN TELEVISION?
An entertainment commissioner at ITV called Asif Zubairy. I went to speak to him about the Mobo Awards, as ITV2 was televising them. I said that I do all these interviews on the red carpet and the buzz is so good there, it's strange that you don't include that as part of the show. I asked if I could go down there with a crew and capture it. He said we have a whole floor of people who are paid to think of ideas and not one of them has suggested that, and because you have, I'm going to get your crew and you can capture all the content for ITV socials. That was a real learning that you can create your own opportunities.
WHICH INTERVIEWEES HAVE SURPRISED YOU THE MOST?
Ruby Wax was a bit crackers but I love that about her. She was such a trailblazer for women in comedy and I was surprised and saddened to learn she has very few memories of that time. I also interviewed Harrison Ford recently. It was an important lesson not to let the opinions of others seep into your consciousness before you interview someone. People warned me he's frosty and grumpy, but actually, he was amazing.
HOW DO YOU STOP ACTORS GETTING BORED FROM ANSWERING THE SAME QUESTIONS ON A PRESS DAY?
Rather than keeping the talent in one room and have the journalist change every 10 minutes, PRs now book out a hotel with, say, 30 rooms, and you go into your room, dress it how you want and the talent is moved from room to room. That way, they're entering a new space and a new energy.
"What's magical about Wonder Women is that the core is about [women] elevating other women"
WHAT ARE YOUR PRESENTING HIGHLIGHTS?
Broadcasting live outside Buckingham Palace for Good Morning America at the King's Coronation was a 'pinch me' moment. I thought, "Wow, this is really powerful: a working-class woman of colour from Bradford is on Good Morning America broadcasting about the King's Coronation." When children see a visible role model, they then believe that it's possible for them. Having that onscreen representation at such a key moment in history was important for inspiring the next generation of little Rias.
TELL US ABOUT WONDER WOMEN
It started off as a digital talkshow in 2016 and evolved naturally into a live event. Then we launched it as a podcast. We have a big listenership in America and, interestingly, China. In 2021, we started a nationwide, year-long mentoring programme that helps 20 diverse women across the country, and we're planning to scale it up next year because the demand is there.
ARE YOU BUILDING A MEDIA EMPIRE?
A Wonder Women empire… I love that idea! What's magical about Wonder Women is that the core is about [women] elevating other women. It's also about elevating the most marginalised women. There's a genuine essence of wanting to pay it forward.
ARE YOU THE NEXT OPRAH WINFREY?
[Laughs] You never know! Anything is possible.
WHO DID YOU ADMIRE ON TV GROWING UP?
Watching June Sarpong on Channel 4 made me want to be a presenter. She'd wear lipgloss and laugh really loudly. She was so authentically herself.
WHAT ADVICE WOULD YOU GIVE TO YOUR 21-YEAR-OLD SELF?
Set up a savings account for your tax – we don't communicate that enough to young freelancers. Also, refuse to work for free. I had to do that a lot when I was starting out and I'm now an ambassador for changing that. It's not acceptable anymore.
ANY LEGAL-RELATED TIPS?
If you're an entrepreneur building a brand like Wonder Women, it's important to carry out due diligence. Do your research around copyright and IP and if you're not sure, ask someone skilled in that area. When I was growing Wonder Women, I assembled an advisory board of female experts. Having that business acumen helps you bounce ideas as well as helping to steer you.
FIRST RECORD EVER BOUGHT?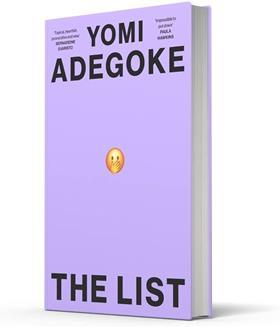 Heartbreaker by Mariah Carey.
WHAT ARE YOU READING AT THE MOMENT?
The List by Yomi Adegoke. It's been optioned by A24 and HBO. It will be one of those series we'll all be talking about.
DREAM DINNER PARTY GUESTS?
US filmmaker Ava DuVernay, who I love so much I chose her as my specialist subject on Mastermind, Viola Davis, Michelle Obama, Boris Johnson - because I'm fascinated at how disconnected he is from the world – and, for a bit of eye-candy, Chris Pratt.
DESCRIBE YOURSELF IN FIVE WORDS
Tenacious, creative, optimistic, inclusive, powerhouse.
WHAT'S THE MOST DIVA-ISH MOMENT YOU'VE WITNESSED WORKING IN TV?
None, really. On Lorraine, everyone is in their own dressing room before they come out, so if they are carrying on, I wouldn't see it.
ANY WISE WORDS?
Trust your instincts – as women, it's our superpower. We're often taught to ignore it but it's there to keep us safe. Also, for women who work in our sector and one day want to have a family, listen to your body. There are people who have done very well in their careers but are regretful they didn't have a family. It's important you create a life while chasing your career dream.
To learn more about, support or become a mentor for Wonder Women, visit wonderwomentv.com
Ria will appear on the BBC's Mastermind later this year to raise funds for Peer Power Youth. Check out Ria's showreel at riahebden.com