Sponsored content
Find out more
Take part in the three-minute survey on the impact of TV content at OKRE.org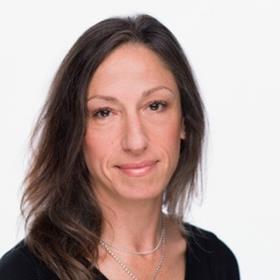 From commissioners motivated by making a dent on the culture to documentary makers who aim to move legislation forward, we probably all take for granted that TV creates conversation and expands people's understanding of the world. But how much do we know about whether this has a lasting impact on society? And what about scripted or reality TV, do we really know about the impact of our work beyond the viewing figures?
Research has consistently shown that cumulative exposure to core messages across multiple platforms has the most impact. But unless we track content and its results, how can we know which TV really affects change?
Each media platform approaches social impact very differently – both in terms of commissioning content and measurement of its effect. For some, it sits under corporate social responsibility, some run specific campaigns with charity partners, others feel it is naturally embedded in everything they do or focus on impact largely to drive audience and marketing. But how important is this to commissioners and creators?
OKRE has commissioned MTM to research the impact of TV content and, if you are a commissioner or creator, we need your views. I am fascinated to hear what motivates my peers and what value they place on the impact of their work. We will share the results of this research with the industry.
The survey can be found here.
OKRE, formerly Wellcome Trust's TV, Games and Broadcast team, connects TV with research and lived experience, to spark exciting new projects. OKRE's

Entertainment Taskforce is composed of leaders across the UK entertainment industry, including Netflix, Prime Video, BBC, Sky, ITV, Spotify, Snap and Disney, and is supported by Comic Relief.
Hana Canter, Lead for OKRE Taskforce and COO of Wild Space Productions