360 Designs will use NAB to unveil a drone that it says can stream live 6K, 360-degree video and has a range of more than five miles.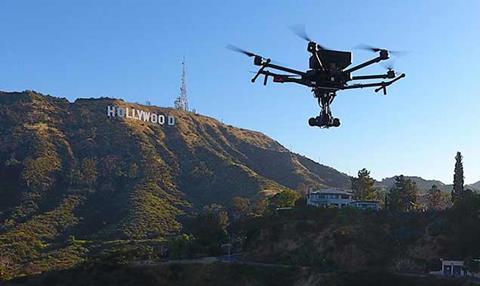 Flying Eye uses a custom wireless transmission system called Breeze to allow live streams of broadcast quality virtual reality footage to be made available via YouTube and Facebook or on VR headsets.
The company said it would allow viewers to get a sense of flying "like a bird" as they hover above sporting, news, and music events.

"We wanted to create a broadcast quality live 360 drone platform for professionals, so they can create stunning live VR productions, with or without the drone in shot," said Alx Klive, chief executive of 360 Designs. "The sky is no longer the limit."
A zoomable and pannable 2D HD feed can be extracted from the live 360-degree footage, the company added.
Outputs include 4K via 6G SDI, 6K via NDI or 6K via H.265 (HEVC).
Flying Eye works with a DJI Matrice 600 Series commercial UAV.
Booth N917VR