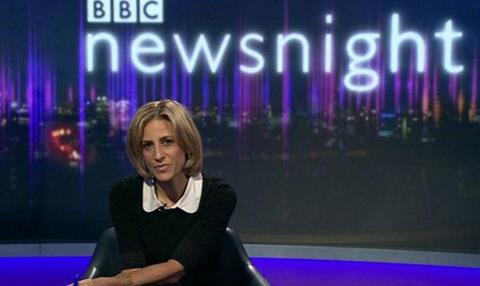 Britain's top agents have told the BBC it must pay female stars more to address the gender pay gap, but have reassured the corporation that widespread poaching is unlikely.
Broadcast spoke to six of the UK's leading entertainment agents, including John Noel, whose business represents Dermot O'Leary and Anita Rani, Roar Global's Jonathan Shalit OBE, and Gary Lineker's agent Jon Holmes after the BBC published pay details of talent earning over £150,000 a year.
Just one-tenth of the BBC's best-paid on-screen talent is from a black, ethnic, minority background (BAME), the corporation's Annual Report revealed, while only a third are women.
Noel, who represents Paralympics host Ade Adepitan, called the BAME figures "appalling".
Holmes, whose client Lineker was the second highest earner at the BBC with a salary of around £1.75m, added: "[The disclosure] will do something towards the awareness that female presenters are probably underpaid."
It emerged that a slew of key female BBC presenters including Newsnight host Emily Maitlis, chief international correspondent Lyse Doucet and Jane Garvey and Jenni Murray who present Woman's Hour on Radio 4, are all paid under £150,000, unlike male colleagues such as John Pienaar and John Simpson.
BEYOND MADNESS
Maitlis' agent Alex Armitage, chief executive of talent agency Noel Gay, which also looks after Jeremy Vine, told The Times that her absence from the top earners' list was "beyond madness and being dealt with" and that she had an immediate chance to seek a pay rise.
Shalit, whose company looks after the likes of Judge Rinder and the Van Tulleken brothers, said that female and BAME stars would "get paid more money in the next two years".
"Going forward the repercussions will be that if you are negotiating for a woman or a BAME talent, you are going to have a strong hand to get them a pay rise," he said.
However, the Roar Global boss added that he did not expect male stars to face wage reductions. "That's like punishing the entire class for something that one child did wrong," he said.
Another high profile agent, who represents a raft of A-list TV and radio stars, added: "There won't be precise parity because people like John Humphrys have been doing their job for decades, which is why he's on £650,000, but the issue clearly needs to be addressed."
While BBC director general Tony Hall said that the BBC could lose top talent to rivals such as ITV, Sky, Netflix and Amazon as a result of the disclosure, many agents said that this was unlikely.
Most agreed that there were relatively few commercial avenues for the majority of the 96 stars named.
"The BBC doesn't need to pay this kind of top money to certain stars because the commercial sector would never pay it," said Noel.
Shalit added: "If someone like Graham Norton went out to the market, he would get paid a lot more money from ITV or Channel 4, but John Humphrys wouldn't. He is a brilliant broadcaster, there is no Today show equivalent on a commercial network."
In fact, Noel suggested that other broadcasters may actually use the revelations to trim their own wage bills.
"It will have a knock on effect elsewhere; Kevin Lygo might decide he pays too much money for talent and needs to reduce that bill. He's unlikely to say that to Ant & Dec, but new talent coming through is a different game. ITV can use this to their advantage," he said.
WIDELY KNOWN
The agents agreed that they didn't learn much from the disclosure, claiming star salaries are widely known across the industry.
They said the that the "incomplete" picture painted by the annual report– the disclosures excluded salaries paid for by indies and commercial divisions such as BBC Worldwide – was "unhelpful".
"I took very little away from it. It's incomplete… it's ridiculous that you just reveal salaries for the BBC[in-house talent]. Also, in a way, public funding goes to Channel 4 and ITV because they're on the terrestrial platform," said Lineker's agent Holmes.
Another agent added: "It's fine having the list if it includes everyone, but the BBC has badly damaged its relationship with talent because it has determined who is and who is not on the list. We need all of Graham Norton's salary, all of Mel and Sue's salary. What they have done is thrown a lot of people under the bus."