Indies told 'watch this space' as 'real-life entertainment' service is readied
Discovery is to launch a 'real-life entertainment' SVoD service in the UK, Broadcast can reveal.
The unscripted giant is still "early in the process" and firm details, including a name for the service, have not been discussed.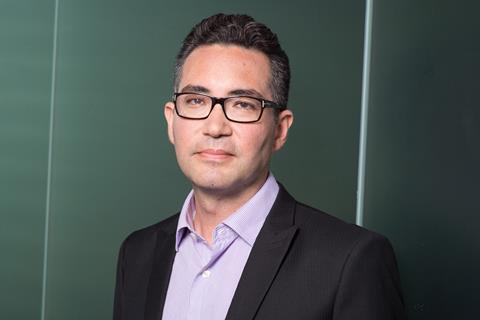 It is known Discovery will soon pivot to commissioning content that must work for the service, with Discovery UK chief James Gibbons telling indies to "watch this space".
Gibbons said Discovery was moving into the SVoD space off the back of the rapid growth of its AVoD service dplay, which launched in the UK last October.
"I can confirm that there will be a Discovery-backed SVoD service in the market, within a certain time period," Gibbons told Broadcast in an exclusive interview. "Based on the performance of dplay, we want to step into that segment."
The forthcoming service will be tailored to Discovery's strengths in unscripted programming spanning reality, factual entertainment, entertainment and lifestyle genres.
"The speed of which viewer behaviour is shifting, but also the strength of certain factual-entertainment categories is fascinating," said Gibbons.
"We can see certain audiences seeking that content and then really coming to dplay. That's very different to a general entertainment service, which tend to be programme-led – one which has, say, an iconic drama series."
Although Gibbons said it was too early to say whether the streamer would be a premium tier of dplay, he confirmed the AVoD service's programming and audience base would provide "the foundation for the next step into SVoD".
In territories such as Italy, dplay has both free and premium subscription tiers.
Content plans
Gibbons, who is executive vice-president and general manager of Discovery Networks UK, Ireland and Australia and New Zealand (ANZ), said that the initial plan was to transpose its pay-TV windows into the SVoD space.
However, he also said the platform would "require some targeted commissioning".
Gibbons added that programming on Discovery's linear channels and dplay – which has seen strong audience growth in food, property, paranormal and automotive content – will help inform commissioning. This will be "audience-led and based on real data".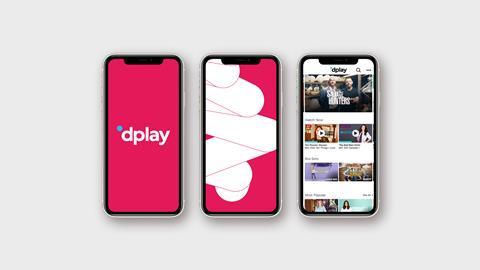 Key factual entertainment franchises from the US and UK such as Ghost Adventures, 90 Day Fiancé, Gold Rush, Salvage Hunters and Sarah Beeny's Renovate Don't Relocate will sit on the service.
The platform may also include lightly formatted reality shows along the lines of legacy brand Naked and Afraid.
"If you want to build a relationship with viewers, you've got to be the first place they come to for that content," said Gibbons.
This meant Discovery has had to ensure it was strong in the linear food and property genres "before trying to make that transition over to SVoD", according to Gibbons.
"There's no question for us as a brand and a content creator that we have to make sure we originate content that is suitable for that group of viewers on SVoD," he added.
The service will not impact on Discovery's presence in the AVoD market, Gibbons added, and refuted concerns it could cannibalise its linear audiences.
To that end, Discovery will continue to operate and invest across pay-TV, free-to-air, on-demand and SVoD.
Commissioning shift
The service will also lead to a broadening of Discovery's supply base, Gibbons predicted, with the nature of SVoD commissioning often requiring innovative and multi-faceted storytelling techniques.
The exec advised the UK indie community to "watch this space".
"Keep an eye out for the nuances to the commissioning requests that will come with the addition of a new platform," he said.
"There is no doubt there will be learnings from what content we want to deliver there and what content people expect. That will lead to some extra dimensions in the commissioning we're looking for."