Sharon White urges broadcasters to join forces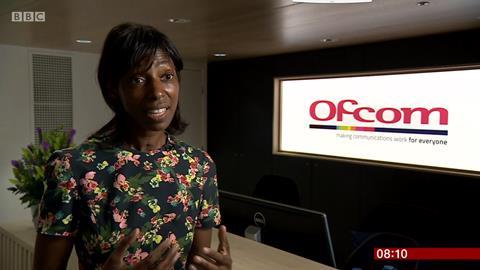 Ofcom chief executive Sharon White has strengthened her call for broadcaster collaboration by declaring: "It would be great to see a British Netflix".
Speaking to the BBC following the publication of an Ofcom media report, White appeared to signal a relaxation of any competition concerns that may arise if the PSBs were to develop a joint SVoD to combat the threat posed by the so-called FAANG rivals.
White added: "We'd love to see broadcasters such as the BBC work collaboratively with ITV, Channel 4 and Channel 5 so that they have got that scale to compete globally, making shows together, co-producing great shows that all of us can watch."
She was backing up claims made in May by her colleague, group director Steve Unger, who told the Digital Television Group summit that Ofcom needs to create a "competition environment for collaboration".
She has previously said that the PSBs "must collaborate to succeed" against the FAANG threat while BBC director general Tony Hall told a press briefing last week that the corporation was in active discussions with rival PSBs and others about launching a joint VOD service.
Ofcom blocked the last attempt at a PSB joint streaming service, 2009's Project Kangaroo, following competition concerns.
Ofcom's lengthy Media Nations Report pointed to the decline in viewing of traditional TV and backed up data in last week's BBC annual report, which found that the 16-34 demographic in particular is deserting the PSBs in favour of the SVoDs.
The inaugural Ofcom report also found that SVoD subscriptions have overtaken pay-TV subscriptions for the first time.