Theresa May sets provisional date of 9 December for head-to-head with Jeremy Corbyn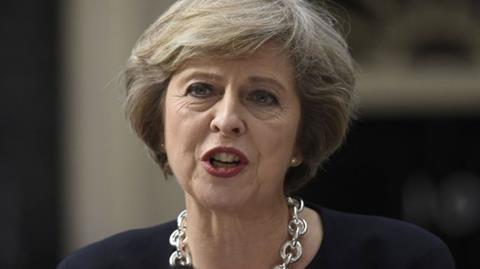 Theresa May has called for a television Brexit debate with opposition leader Jeremy Corbyn on Sunday 9 December.
In an interview with The Sun today, the Prime Minister laid down the gauntlet to her rival as she outlined her ambition to convince Parliament over her Brexit plans.
The provisional date is just two days ahead of the Commons vote on the deal.
No broadcaster has yet signalled it will show the debate, or in what form. However, it looks likely Labour will agree to take part despite not yet receiving a formal invitation.
"I am going to be going out and round the country," May told The Sun. "I am going to be talking to people. I am going to be explaining why I think this deal is the right deal for the UK, and yes, I am ready to debate it with Jeremy Corbyn.
"Exactly how it might be done, if he takes it up, would be a matter for the broadcasters to determine," she added.
A Labour Party spokesman said: "Jeremy would relish a head-to-head debate with Theresa May about her botched Brexit deal and the future of our country."
Rivals including Lib Dem leader Vince Cable and SNP leader Nicola Sturgeon have also voiced their desire to take part.
May has previously suggested speaking on a special Brexit show with or without Corbyn but now says a straight head-to-head is her preferred option.
One issue for broadcasters is that the proposed date currently plays host to a number of big shows, including the I'm A Celebrity Get Me Out Of Here final on ITV and Jimmy McGovern drama Care on BBC1.
"What I think is important is that people are able to see the issues around this plan," said May. "I am willing to stand up and explain why I think it is the best possible deal available for the UK."