GlobalData's Conrad Wiacek and Omdia's Tim Westcott analyse the streamer's Champions League acquisition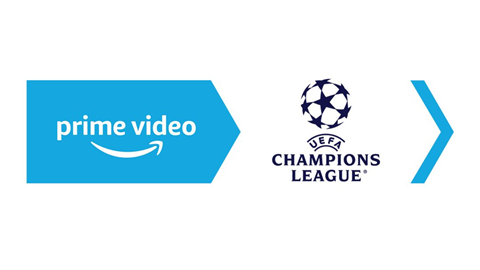 BT Sport's exclusivity on Champions League rights in the UK ended this week, with Prime Video and the BBC joining the pay-TV broadcaster in a deal for the 2024-27 rights cycle.
While BT Sport will continue to show the bulk of matches, 533 of the 550 live games, it has lost the right to the first pick on Tuesday nights to Prime Video, and the BBC will now show weekly highlights of the competition.
However, this will help the broadcaster's coffers, with it now paying c. £305 million per season, down from aroun £400 million per season from 2021-24. It also continues as the exclusive home of the Europa League and Europa Conference League.
Meanwhile, Prime Video's decision to add the Champions League to its Premier League, tennis, and rugby content is a sign that streamers now see sports as a key part of their offering, says GlobalData head of sport analysis Conrad Wiacek: "Amazon adding the Champions League to its existing portfolio of Premier League, Tennis and Rugby sports rights in the UK is a strong indication that sports rights will be essential for streaming services to grow their subscribers.
"Sky utilised soccer as a means of growing its audience when it launched in the UK and pay-TV platforms the world over have been centering their growth strategies around sports acquisition.
"With the Champions League's group stage having expanded from 24 to 36 teams, the value of UEFA rights in the UK market is now estimated to be worth in excess of $1.5 billion, signifying an increase in revenue for European soccer's governing body and addressing one of the key reasons behind the failed Super League venture, namely more money for top clubs.
"Amazon will certainly use the lure of more sport to attract viewers to its platform and in turn convert those viewers into subscribers for the Amazon Prime shopping service."
Omdia senior principal analyst for digital content and channels Tim Westcott agreed, with the caveat that the UK market's high prices may give some streaming platforms pause for thought: "Amazon Prime already has premier league rights, as well as tennis and rugby, and this is another sign that live sports is working as an add-on to its e-retail business as a way of recruiting new subscribers and giving existing ones an incentive for staying.
"Other streamers are certainly interested in sports – the likes of Paramount+ and HBO are investing heavily in the US, Latin America and Australia – but it looks as if in the UK the high cost of premium rights is keeping them away for now."
Prime Video also has a host of non-live sport content, including the successful All Or Nothing series. The latest edition, focusing on Arsenal, will be released in August.
However, Ampere Analysis executive director Richard Broughton had a word of warning for streamers looking to jump head first into the UK rights market: "Our perspective is that streaming services will still struggle to justify spending on the highest-end rights. The economics of streaming are not particularly favourable for high cost sports rights, which typically require some form of bundled strategy to generate a return on investment.
"For incumbent groups like Sky, this is accomplished through upsell via the basic TV product, and through telecoms products. For BT, historically through telecoms products. Without a bundled strategy, there are normally insufficient sports fans in a market willing to pay at the requisite price for a dedicated sports TV product, to generate a positive return.
"Amazon is probably the closest to having economics which support a more aggressive sports streaming strategy - being able to justify expenditure on rights through upsell of viewer to the wider suite of Amazon products and services. But even Amazon has typically tactically acquired smaller packages of higher-end rights - or taken advantage of market weakness and slippage in rights costs (for instance when it took on Ligue1 rights in France) - rather than take on the bulk of coverage of a high-tier event.
"This isn't to say that streamers won't steadily gain ground in the sports streaming space, but it would be a very bold move indeed to try to challenge Sky for the highest value rights in the UK."