Lorton Entertainment-financed film, produced by Passion Pictures, Ventureland & Jigsaw, will follow the life and career of the tennis star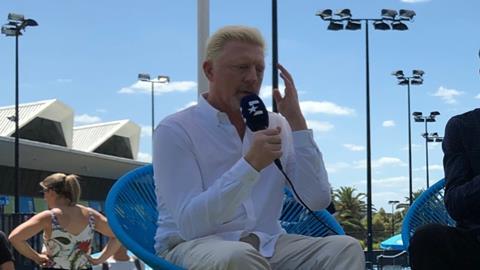 Production is nearly complete on a film following the life and career of tennis star Boris Becker.
The four-time Grand Slam champion was the youngest every winner of Wimbledon when he lifted the trophy in 1985, as well as the first unseeded player to emerge victorious. Since his playing days he has been a pundit for many broadcasters, as well as coaching Novak Djokovic.
However, Becker's recent years have been marred by bankruptcy and legal battles, ending in him being sentenced to two-and-a-half years in prison by the UK courts in April for hiding assets.
Oscar-winning film makers Alex Gibney (Taxi to the Dark Side) and John Battsek (One Day in September) have been documenting the tennis superstar for over three years right up until the week his sentence was handed down. Lorton Entertainment financed the project, with Passion Pictures, Battsek's Ventureland and Gibney's Jigsaw Productions producing and the film now set for a festival platform and subsequent release.
The doc comes shortly after the release fellow Lorton-financed sports documentary Rooney, which debuted on Amazon Prime Video earlier this year. Broadcast Sport spoke director Matt Smith about that film in the podcast below.