Senior content innovations manager at The FA, Damien Cullen, and Jennifer Davidson, senior partnerships manager at Digital Sports Management, told the Broadcast Sport Breakfast Club about esports' future.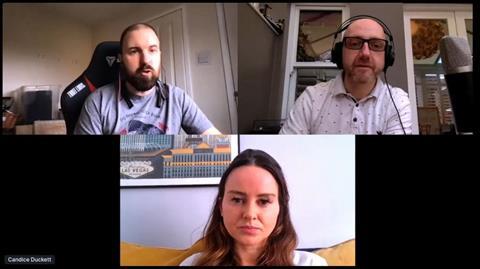 Speaking at the Broadcast Sport Breakfast Club on Wednesday, FA senior content innovations manager Damien Cullen and Digital Sports Management senior partnerships manager Jennifer Davidson told viewers about esports' chances of moving into linear TV.
Esports has experienced a growth in popularity over the past year, taking advantage of pauses in traditional sports and viewers being stuck at home to grow its audience.
This has resulted in several linear broadcasters looking to give it more chances, such as Nascar on Fox in the US, and BT Sport picking up the rights to the V10 R-League in the UK.
Cullen and Davidson both believe that this is just the beginning, and esports will only become more mainstream in the next five to ten years.
"I know in other countries they do televise, especially in Asia. When you get to the players and the stories and the rivalries it has a lot of the same stories and characters that are in the football world. So it's definitely something that can crossover," Davidson said.
"I have Twitch on my TV, so I already watch it on my TV. So it's whether there is the need when it is already possible.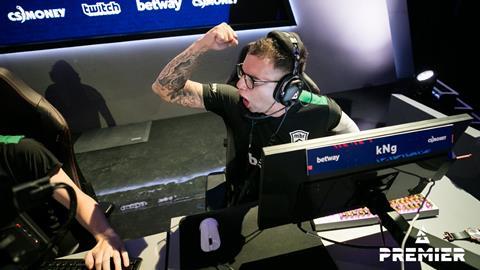 "The shift in the last 12 months has helped with gaming content as people are more open to watching things set in people's bedrooms and sitting at home. It's more of an esports vibe. It's got a lot of potential from a broadcast perspective to grow and hit a more mainstream audience."
Cullen added: "A TV is a device in your living room, it's not really a means to get a signal in anymore. It's more of a generational thing. You can already watch platforms like Netflix and Disney on there."
"My own daughter will watch gaming all day if we let her. I've gone from someone who questioned it a little bit to someone cheering it on our own broadcast. Technology is only getting stronger and the bandwidth will only get stronger, so I think it will only become more prominent in the mainstream in the next 5-10 years."
Davidson emphasised the point that educating audiences will be vital: "I think there's a more mainstream audience you could reach through a scheduled TV broadcast. The difficulty is there are a lot of preconceptions about esports, but what people don't realise is the dedication it takes these players.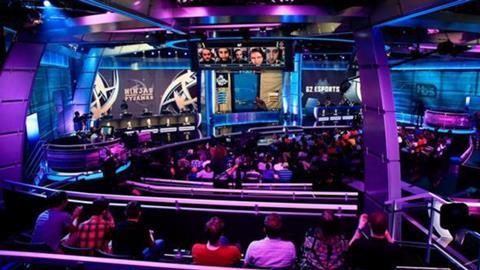 "One of our biggest challenges is getting the access time because they have qualifiers, events, weekend leagues. The dedication and skill that it takes is incredible really.
"There needs to be that interest from a wider media audience first and foremost. We really want to try and educate people and raise the awareness of what it is. It is a sport and it take a lot of dedication. One of the experts at St George's park said the training and reactions etc. are very similar to Formula One.
"People need to know who the players are, the rivalries. I was watching it with my husband, who doesn't really know it, and once I told him the background, the players, and the underdog he really got into to it. It's all about telling the stories about the players involved."
Cullen and Davidson were involved in the eLions Eliminator event that took place on 11-12 February. The competition decided England's squad for the 2021 Fifa eNations Cup, and saw a tripling in the number of England's Twitch following as well as over a million viewers across Twitch and Facebook.