The largest clubs in the Premier League, La Liga, and Serie A have announced the formation of a new competition.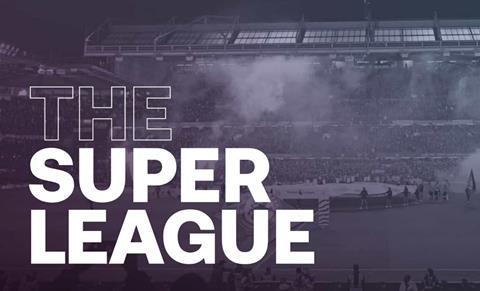 DAZN and BT Sport have distanced themselves from plans for a European Super League, after the plan was announced by clubs across the continent.
Manchester United, Arsenal, Tottenham, Chelsea, Manchester City, Liverpool, Real Madrid, Barcelona, Atletico Madrid, Inter Milan, AC Milan, and Juventus have announced the plan to create a 'closed shop' Super League to replace the Champions League. It would involve automatic qualification for 15 'founding' clubs, with five more teams qualifying through their performances in the season before.
Clubs plan to continue to compete in domestic competitions, but strong statements from leagues and UEFA have put this in doubt. JP Morgan is reported to be funding the league, if it goes ahead.
Bayern Munich and PSG have also been linked with joining, but are yet to have confirmed their interest. Bundesliga sides may have trouble convincing their fan ownership of the benefits of such a competition, with the rule in Germany that all clubs must have 50%+1 of shares in the hands of supporters, who are largely against the idea. Fellow Bundesliga club Borussia Dortmund has rejected the chance to join.
European Super League Plans
- 20 teams, with 15 'founding clubs' and five qualifiers
- Two groups of ten, playing home and away. The top three go through to knockout games, with fourth and fifth playing in two-legged play-offs. All games planned for mid week.
- Women's league planned 'as soon as practicable'
- An expected €10 billion in solidarity payments for European football. €3.5 billion for founding clubs to support investment and offset Covid impacts.
DAZN has been linked with becoming the main broadcaster for the Super League, but has since denied involvement in a statement to Broadcast Sport.
It said: "Concerning a report by Corriere Dello Sport on Sunday in Italy, this and related reports are false. Neither DAZN nor Mr. Blavatnik are in any way involved or interested in entering into discussions regarding the establishment of a Super League, and no conversations have taken place."
Elsewhere, UK-based Eleven Sports, which broadcasts various leagues across Europe and Asia, turned down the chance to comment.
Meanwhile, in the UK, the BBC has turned down the chance to comment. Meanwhile, Sky Sports, BT Sport, and Amazon Prime Video have distanced themselve to varying degrees.
Sky Sports has denied involvement and committed itself to the footbal pyramid: "In the last 24 hours, Sky Sports has passionately articulated the views of football fans on the importance of preserving and sustaining the whole football pyramid. We believe part of the drama and beauty of European football comes from the ability of any club to achieve success through their performances on the pitch.
"We are completely focused on supporting our long term football partners in the UK and in Europe, already providing fans with the best live action from the best football competitions in the world, and we have not been involved in any discussions with the proposed breakaway European Super League."
While BT Sport has come out more explicitly against the plan. A spokesperson said: "BT recognises the concerns raised by many of football's leading voices and fans, and believes the formation of a European Super League could have a damaging effect to the long term health of football in this country.
"As a sport broadcaster showing Premier League, UEFA club football and National League football as well as being lead partner for all the Home Nations football teams, we strongly believe that football makes a significant positive contribution to people's lives at every level, and this needs to be protected."
Fellow Premier League broadcaster Amazon Prime Video said: "Amazon Prime Video understands and shares the concerns shared by football fans regarding a breakaway Super League.
"We have not been involved in any discussions for this proposed Super League. We are proud to offer our Prime members the football which matters most to the many to present the action in the most innovative ways, including UEFA Champions League football in Germany and Italy and Premier League football in the UK."
Joel Glazer, co-chairman of Manchester United, and vice chairman of the Super League, said: "By bringing together the world's greatest clubs and players to play each other throughout the season, the Super League will open a new chapter for European football, ensuring world-class competition and facilities, and increased financial support for the wider football pyramid."