Standing Firm: Football's Windrush Story, Glenn Hoddle: Extra Time, South Of the River, and The Special 1 will premiere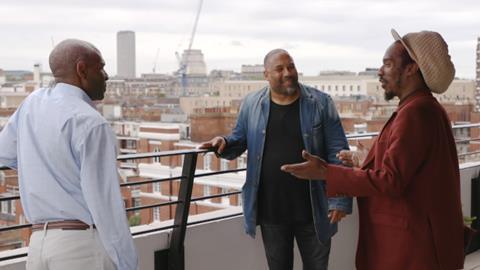 BT Sport Films has revealed its schedule for the autumn, with four new films premiering over the next three months.
First up is Standing Firm: Football's Windrush Story, which celebrates the legacy of the Windrush generation and examine the impact they, their descendants and continued Caribbean migration to the UK, had on English football and the national team, as well as looking a the role current players have taken in fighting against racism.
In October, Glen Hoddle: Extra Time features the former player and manager looking back on his career in football after the cardiac arrest he suffered in the BT Sport studio in 2018.
November sees three-part docuseries South Of The River take a look at the strip of South London where the likes of Jadon Sancho, Joe Gomez, Tammy Abraham, Declan Rice, Rio Ferdinand and many more have all remarkably been unearthed. Coaches, scouts, community leaders, friends and family plus the likes of Gomez and BT Sport analyst Ferdinand all look at why the underprivileged has created such talent.
BT Sport Films Schedule
Standing Firm: Football's Windrush Story - 10.30pm, 28 September, BT Sport 3
Glenn Hoddle: Extra Time - 19 October
South Of The River - 23 November
The Special 1 - 7 December
Finally, in December The Special 1 sees former goalkeeper and Blue Peter presenter Richie Driss team up with former England goalkeeper Rob Green to take a look at the minds of the some of the most iconic players to where the number one shirt. Jordan Pickford, David Marshall, Neville Southall, David James, Rachel Brown Finnis, Ben Foster, Paul Robinson and Aaron Ramsdale all offer insights on the sometimes underreported position.
Sally Brown, executive producer at BT Sport Films, said: "The BT Sport Films line up over the coming weeks is set to cover some of the biggest issues, personalities and trends in British sport. The story of the Windrush generation's impact on football in this country is set to inform and inspire, while our look at the world of goalkeepers explores a position well-known but often mis-understood. Glenn Hoddle: Extra Time will see one of English football's biggest names in the modern game undertake a compelling journey across his own career. And, in South of the River, BT Sport viewers will get a unique insight into one of the world's current hotbeds of football talent."
Jordan Pickford, David Marshall, Neville Southall, David James, Rachel Brown Finnis, Ben Foster, Paul Robinson and Aaron Ramsdale