Green Routine aims to inform, educate and inspire viewers around the climate emergency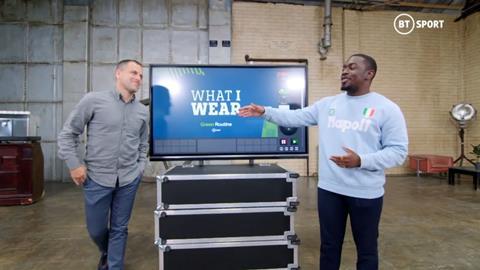 BT Sport has unveiled its sustainability focused programming, under the title Green Routine.
The broadcaster aims to be net zero by 2030 for its own operational emissions and further by 2040 for its supply chain and customer emissions, and is also creating the Green Routine series to inform, educate and inspire viewers around the climate emergency.
It is working with the Count Us In movement to give practical advice and raise awareness of how to reduce carbon pollution, as well as give advice to others on how to do the same. In addition, there are short films on topics such as which football clubs could be under water in 50 years' time.
One-hour discussion show Playing Against The Clock, hosted by Craig Doyle, will also air on 31 October at 6pm on BT Sport 1 to explore the topic. It will include former Australian rugby union star David Pocock, ex-England rugby league winger Martin Offiah, Tottenham Hotspur legend Ledley King, and academic, author and journalist covering sport and the environment, David Goldblatt.
On 4 November at 10.30pm on BT Sport 1, What I Wear, hosted by former England midfielder and BT Sport analyst Joe Cole alongside BT Sport presenter Andrew Mensah, will premiere. It will look at how sports clothing technology, such as Forest Green Rovers' kit supplier PlayerLayer which makes football shirts from coffee beans, could affect the climate emergency.
In November there will also be a short film based around the 16 steps that are available through Count Us In, for example, the eating of more plant-based food instead of meat.
Simon Green, head of BT Sport, said: "At BT Sport we're committed to building on the carbon emissions reduction initiatives that we have started to become one of the greenest broadcasters in the UK, contributing toward BT Group's goal of becoming a net zero company by 2030.
"We're working hard to be one of the industry leaders in sustainable production through increasing use of remote and de-centralised TV broadcasts and are determined to take every step possible to reduce our carbon footprint. And through our tie-up with the global movement Count Us In and our online hub Green Routine, we want to help our customers find impactful and meaningful steps to combat climate change."