The Premier League is planning a show of solidarity with Ukraine this weekend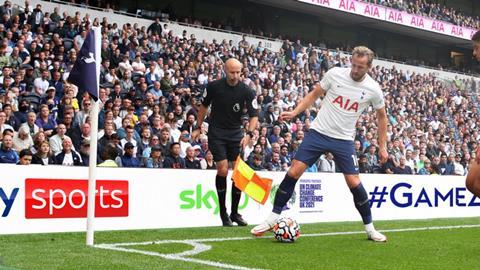 Chinese broadcasters will reportedly not show the Premier League this weekend, due to a planned show of solidarity with Ukraine.
Ukraine has been invaded by Russia, leading to several clubs, especially those with Ukrainian players such as Manchester City, West Ham, and Everton, sending messages of support to the country.
The Premier League has now announced a show of solidarity throughout the league for this weekend, which the BBC reports will result in Chinese broadcasters not airing coverage of the competition's matches.
iQiyi Sports acquired the rights to the Premier League in China on a four-year deal last summer, and has sublicenced them to streaming platform Migu.
The show of solidarity will include all 20 club captains will wear special armbands in Ukrainian colours, and fans are encouraged to join players, managers, match officials and club staff in a moment of reflection and solidarity before kick-off at each game.
In addition, big screens at stadiums will display "Football Stands Together" against the backdrop of the blue and yellow colours of the Ukrainian flag and these words will also be shown on LED perimeter boards during matches. Digital channels will also rebrand with the colours.
The Premier League has declined to comment on the issue.