Tammy Parlour, CEO and co-founder of the Women's Sport Trust examines the impact of England's success in big international tournaments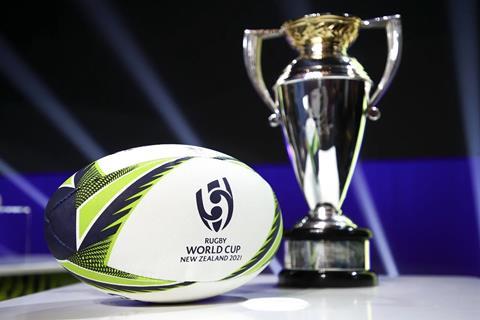 Across the nation on Saturday morning, sports fans will be sat glued to their screens seeing if England's women's rugby union players can follow in the Lionesses' footsteps and claim not only a major trophy, but another memorable moment in what has already been another incredible year for women's sport.
The Rugby World Cup final between England and New Zealand promises to showcase the best of women's sport, with outstanding athletes, with relatable personal stories, playing on the biggest stage in front of a packed crowd in what promises to be a thrilling game.
And as research from the Women's Sport Trust shows, with data from Futures Sport and Entertainment, the power of big global sports moments, that have the potential to catch the nation's attention, have a huge role to play in driving the visibility of women's sport and inspiring new audiences to watch more.
27% of the 15.8 million new viewers to women's sport in 2022 (based on not watching any other women's sport in 2022) from the Women's Euros, have gone onto watch more women's sport in August and September, with 46% of those going onto watch women's cricket and a further 46% watching more women's football.
The Women's Euros also showed the potential for women's sport to attract a completely new audience - 16% of those that watched the Women's Euros hadn't watched any sport on television (men's or women's) in 2022 prior to the tournament starting.
And the impact of the Women's Euros provides a model for how women's sport can use big international moments to drive more regular fandom around domestic competitions.
The Women's Super League has already seen a significant boost in viewership this season, with audiences more than 1.5 that of viewership in the 2021/22 season.
Using data from the start of the season until 23 October, Sky has seen average audiences for the WSL increase from 111k in 2021/22 to 220k in 2022/23, while BBC1 and BBC2 have seen average audiences increase from 393k in 2021/22 to 522k in 2022/23.
Audiences are also watching the WSL for longer, with Sky audiences watching for an average of 45 minutes per viewer in 2022/23, in comparison to 38 minutes in 2021/22, while BBC Sport viewers are watching for 42 minutes per viewer in 2022/23, which is also slightly up on the average of 39 minutes in 2021/22.
There has also been a significant rise in the number of young female Sky viewers who have watched the WSL in 2022/23 but didn't consume WSL games last season on Sky.
42% of these new viewers are female, compared to an average of 39% of overall audiences being female on Sky for the 2022/23 season so far, while 40% of new viewers are under 35 this season, compared to the 27% season average in 2021/22.
There is much to encourage all sports, not just football, to consider how they use the growing interest in women's sport to attract not only new fans, but new broadcast and commercial partners that can help make women's sport visible and sustainable.
Excluding major international women's football tournaments, a record 27.4m have watched women's sport in the UK on TV between January and September, up from 26.6 million in 2019. Viewers have also watched for 271 minutes so far in comparison to 196 minutes in 2021.
So, bring on Saturday and hopefully another moment that will be enjoyed by millions across the nation that will inspire audiences, just like the Lionesses did back in Wembley in July, to watch even more women's sport in the future.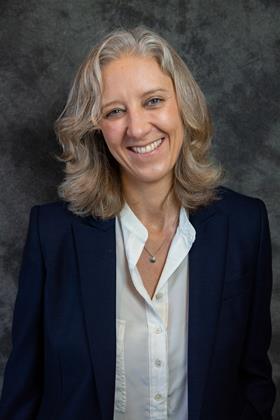 Tammy Parlour is CEO and co-founder of the Women's Sport Trust