The OTT giant is turning to pay-per-view despite previous misgivings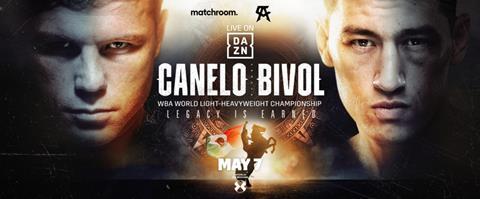 Boxing megastar Canelo Alvarez's next two fights will be shown globally on DAZN, excluding Mexico and Latin America.
The two-fight deal with the broadcaster and boxing promoter Matchroom Boxing - which has a five-year deal with DAZN for its fights - will include Canelo's bout with WBA Light Heavyweight world champion Dmitry Bivol on 7 May and a second fight in September.
Canelo signed a long-term deal with DAZN for his fights in 2018, but exited that agreement via a lawsuit involving promoter Golden Boy Promotions in 2020.
In addition, DAZN is making at least the Bivol event pay-per-view in the US and Canada, despite previous marketing stating that it is against the idea of consumers paying for individual events. It will be priced at $59.99 (£45.06) for current subscribers and $79.99 (£60.09) for new subscribers (including of a one-month subscription to DAZN).
Ed Breeze, DAZN EVP, rights, said: "We're delighted to continue growing our long-term partnership with Canelo, beginning with a spectacular fight between the pound-for-pound king and a very tough and determined champ in Dmitry Bivol.
"Both fighters were eager for this battle, and we're thrilled to make it happen around the world on DAZN as well as in the U.S. & Canada by way of the introduction of DAZN PPV. It's a truly mega matchup and we look forward to broadcasting it to fight fans all over the globe."