The combination comes after the launch of OTT platform discovery+ in January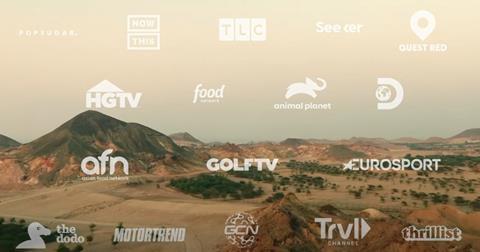 Discovery has revealed that it has combined it sport and entertainment marketing solutions.
Brand partners will be able to access all of Discovery's content, on all platforms and in all territories, through a central buying point. This includes offshoots such as Eurosport and the Global Cycling Network, and OTT platform discovery+ after its January launch.
This builds on Eurosport president Andrew Georgiou's comments at the Broadcast Sport Breakfast Club last month, where he revealed that Discovery is aiming to create content that brings its entertainment and sport viewers together.
In addition to combining audiences so that partners can access its entire viewership through any of its offerings, Discovery is also revamping its Creative Brand Solutions. It aims to offer a suite of marketing solutions across digital content, social media, long and short-form content, product placement, sponsorship, and technology partnerships.
Discovery head of sports marketing solutions, Mike Rich, said: "We believe this will further strengthen our market-leading proposition and help brands tell their stories at scale, supporting them to deliver against communications goals which positively impacts their business objectives.
"As we head towards back-to-back Olympic Games and deliver the international rollout of discovery+, our partners can now fully take advantage of an enhanced marketing solutions offer which connects sport to the most comprehensive range of real life categories, including home, adventure, travel, food, nature, environment and science."