The Men Who Sold The World Cup looks at how the tournament ended up being awarded to Qatar for 2022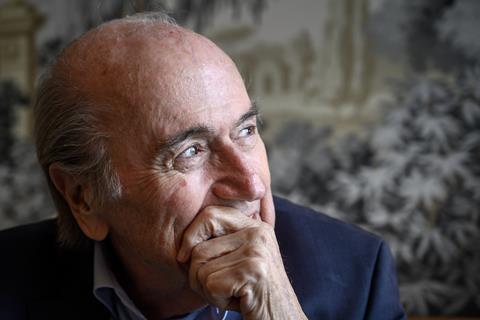 Discovery has commissioned The Men Who Sold The World Cup, a documentary looking at how FIFA awarded hosting duties to Qatar for 2022.
The 2 x 60 minute documentary comes from directors directors Daniel DiMauro and Morgan Pehme, who were critically acclaimed for Get Me Roger Stone and Swamp. It is produced by Story Films and Calliope Pictures, with executive producers for Story Films David Nath and Peter Beard, and Jeremy Phillips at Discovery.
It was ordered by Discovery's Myriam Lopez-Otazu, group VP content & acquisitions EMEA and APAC, Simon Downing SVP marketing, head of factual & sport, and Victoria Noble, VP original content, factual.
It will premiere on 21 October on discovery+ globally, and promises exclusive interviews from those right at the heart of the story to look at how the world's biggest sporting event was sold by senior officials and how they were evicted from their seats of power and luxury lifestyles.
Contributors include a whistle-blower from the Qatari bid team, ex-president Sepp Blatter, Blatter's former press chief, and former footballers including Jurgen Klinsmann and Landon Donovan.
The first episode sees Sunday Times investigators Heidi Blake and Jonathan Calvert looking at the corruption in FIFA, and the second focuses on the FBI and IRS investigators who exposed the criminal behaviour at the organisation.
Downing said: "The Men Who Sold the World Cup is a highly gripping series that provides a yet untold insight into one of the biggest sports scandals in history. We're extremely proud to be able to tell this story exclusively on our streaming service, discovery+. The series is a great addition to our discovery+ Original Sports content."