The Cube virtual studio is seeing more improvements for the event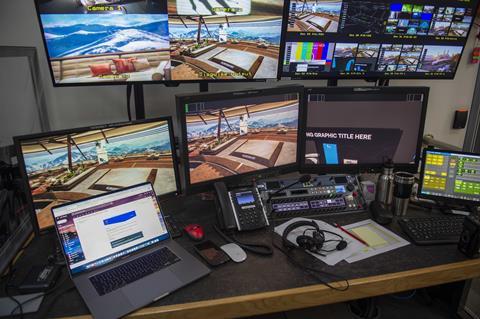 Discovery has unveiled its broadcast plans for the Beijing 2022 Winter Olympics, which takes place 4-20 February.
The broadcaster will be airing the competition in 50 territories in 19 languages, with 1200 hours of content produced across its linear and streaming platforms.This comes just six months after it did similar for the Tokyo 2020 Summer Olympics, with technical equipment - and the logistics manager - going directly from Tokyo to Beijing.
As revealed last week, 107 winter sports experts and presenters will front the coverage, with 13,701 commentary sessions to take place.
In addition to the live coverage, there will be documentaries including One Last Push - following Summer Olympics gold medallist Greg Rutherford's failed attempt to qualify for the Winter Games in the four man bobsleigh, A Brilliant Curling Story - an Olympic Channel documentary and produced by Frank Marshall and Mandalay Sports Media looking at Team GB's unlikely attempt at a curling medal in 2018, and a 10-part docuseries going behind the scenes of the Finnish national hockey team named Leijonat kohti Pekingiä 2022, which translates to Lions Road To Beijing 2022.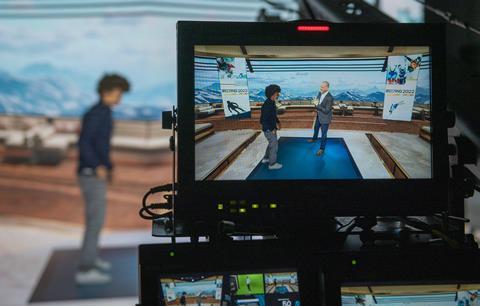 There will also be feature-length documentary on freestyle skier Kevin Rolland in France, following his near-fatal accident and the emotional moment he met his new-born child for the first time, and Athletes To Watch - a ten-part docuseries getting up close and personal with athletes such as Dorothea Wierer, Andre Hoeflich and Charlotte Kalla.
Meanwhile, Discovery's virtual studio, the Cube, has been updated for the event, with senior vice president of content and production Scott Young saying it, "it should feel like you're in a James Bond lair watching the Winter Games."
He added: "The Cube has been completely reimagined and expanded for Beijing 2022 and will be the ultimate storytelling tool. An eye-catching part of our coverage, we see it as sitting at the forefront of broadcast innovation by combining cinematic vision and gaming technology to revolutionise sports presentation and analysis. The studio is all about helping our talented team of experts, presenters and producers tell the best stories in the most compelling way."
This includes "3D actors that help fill out the area", increasing the human presence in the studio from the 27 places it is possible to stand and present from.
Young continued that adding new ways to connect with athletes is another area Discovery wants to look at with Olympic Broadcasting Services: "In addition to our own team, we will be inviting the friends and family of the athletes to be a central part of our coverage. This outstanding initiative, developed by OBS, is designed to give our viewers at home a more immersive experience within our Olympic coverage.
"Discovery will give fans the opportunity to connect with the Olympic Winter Games in new ways, offering a ring side seat as the athletes connect to their loved ones back home who could not travel. We are fully ready to capture the passion of competition, every athlete's story and unlock the power of the Olympic Games."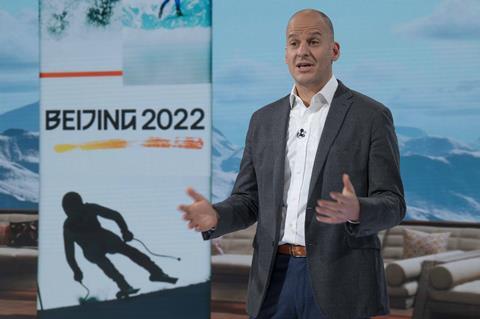 After confusion in some quarters over the difference between the rights held by free-to-air broadcasters and Discovery for Tokyo 2020 - with some criticism levelled at the BBC in the UK for not being clear about the change, president of sport at Discovery, Andrew Georgiou, said: "The good part of our marketing around that is that we're the only place where you can get absolutely everything.
"The challenge for the free-to-air broadcasters is they're having to make editorial decisions, because they have a different strategy than we do, but the confusion isn't on our side as our marketing is pretty straight forward."