In the UK, over 70% of people are reportedly aiming to watch the Games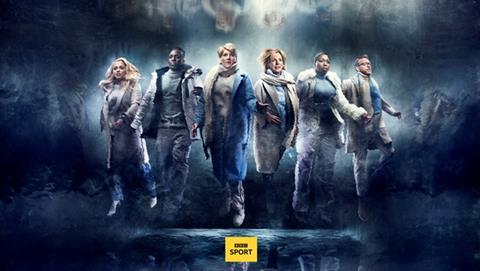 Extreme sports such as snowboarding are key to bringing younger viewers to the Winter Olympics, according to research from audience insights company GWI.
GWI surveyed 10,266 people aged 16-64 across the UK and U.S, France, Germany, Italy, India, Brazil, Japan, and China, finding that while figure skating was the no.1 sport for the majority, it was extreme sports that 'Gen Z' and millenials are more interested in watching.
GWI trends analyst Stephanie Harlow said: "The Winter Olympics might usually be synonymous with skiing or ice hockey but our research reveals figure skating comes out on top, with a third (32%) of consumers planning to follow the sport this year. However, there is a notable generational divide at play here. We can see Gen X and baby boomers are really driving this interest up, while it tapers off among younger generations - with only a quarter of Gen Z audiences expressing interest in figure skating.
"Overall, while fewer millennials and Gen Zers are interested in the Winter Olympics in general, it looks like extreme sports will secure the viewers of the future, as snowboarding is the top sport Gen Zers are planning to follow during the Games.
"There's a real opportunity for marketers to tap into the Winter Olympics, but to do this, they need to get a deeper understanding of their audience. Specifically, insight into not only sporting preferences but how specific audiences are watching sports, which sports they're most engaged in, and what it all might mean for the future."
Elsewhere, the popularity of the Winter Games continues to be strong, with GWI finding that it is the second-most popular sporting event after its summer equivalent. It also unearthed a 10% growth in people looking to watch linear highlights of the event, compared to the Summer Games, and an 8% increase in streaming highlights.
Meanwhile, in a survey of 1,244 people in the UK by consumer insights provider Toluna found that 71% of Brits aim to watch the event - a majority of those live and 78% through linear TV.