Video clips of race coverage, interviews, and archive footage will be shared on the platform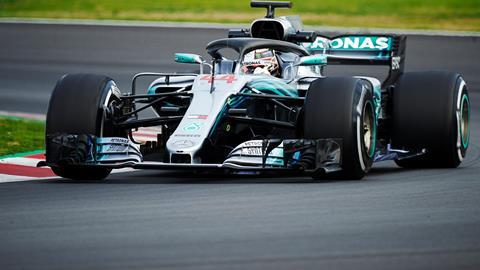 F1 and Twitter have extended their content partnership, which began in 2018, as the 2022 season gets going.
The renewed deal will see an 'increased' number of video clips shared on the social media platform by F1, including race coverage, interviews, archive footage and moments featuring the top drivers on mobile and web.
F1 currently has over 7.5 million followers on its @F1 handle, and 65% of those tweeting about the sport are under 35.
Ashwin Desai, head of digital media rights at F1, said: "We're excited to extend our long-standing partnership with Twitter, and bring our vibrant F1 Twitter community more content than ever before.
"Twitter is where so many of our fans go to get to the heart of the action, and our enhanced output is going to drive even more conversation as we celebrate an exciting new era for Formula 1."
Theo Luke, senior Director, global content partnerships at Twitter, added: "The extension of this content partnership reaffirms the scale and value of the F1 conversation taking place on Twitter. Across the 2022 and 2023 race schedules, fans on Twitter will see even more content with 20 clips per race weekend.
"Through Twitter Amplify, we're able to deliver impactful video highlights alongside a more targeted advertising experience for Formula 1's sponsors and other brands who want to engage with this rapidly-growing fanbase."