Bet365's current deal will be the last of its kind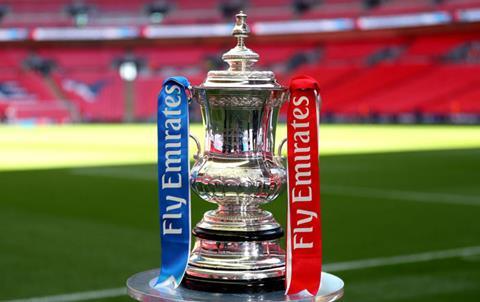 The FA will not offer betting companies the rights to stream FA Cup games after the current media rights cycle, according to reports.
The Times reveals that the governing body will scrap the option for betting companies to show the matches live, once Bet365's current deal comes to an end.
Bet365 signed a deal through IMG in 2017 to stream FA Cup matches to customers who open a betting account or make a £5 bet on an existing account. This includes games not shown on TV, making it one of the few legal ways for fans to watch these matches. Bet365's deal is slated to end after the 2023/24 season.
The FA scrapped a £4 million gambling partnership with Ladbrokes in 2017, only a few months after Bet365 had agreed its arrangement. However, it is thought it would be far more expensive to end the streaming deal early.
An FA statement read: "Bet365 acquired these rights from IMG to use from the start of the 2018/19 season. This deal was agreed before we made a clear decision on the FA's relationship with gambling companies in June 2017.
"We will review this element of the media rights sales process ahead of tendering rights to the new cycle from the 2024/25 season onwards."
This news comes as the government is considering strengthening the rules around gambling in sport. It is possible that it could ban shirt sponsorship by betting firms in the Premier League and EFL.