Croatia: Defining A Nation tells the story of the Croatian national team during the split up of Yugoslavia and the birth of the country.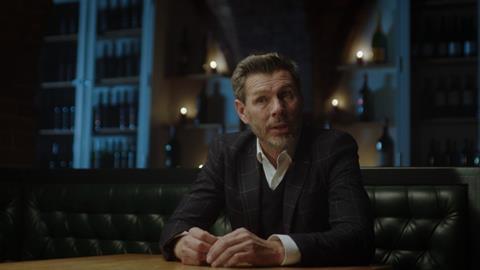 Feature-length documentary Croatia Defining A Nation will become available on FIFA+ from 30 May.
The latest entry into the free D2C streaming service's slate of launch content, the film aims to show how the power of football helped unite a nation during the extreme adversity of Croatia's fight for political independence during the 1990s. It features interviews with a host of Croatian national team players from the time, including Igor Štimac, Slaven Bilić and Zvonimir Boban.
Croatia: Defining A Nation is directed by Louis Myles (Kaiser: The Greatest Footballer Never to Play Football, Liverpool FC: The 30-Year Wait), alongside producers Mark Pougatch and Ana Muhar Blanquart, David Kempshall and James Craggs.

Myles said: "Telling this story was so important and the journey in making it alongside the FIFA+ team has been incredible. It is a tale rich and deep in adversity, but one also full of hope and optimism. I hope the world gets to experience it and learn how the heroics of a small group of brave individuals created a blueprint for all that followed them."
FIFA+ Commissioning Editor, James Abraham, added: "The purpose of the FIFA+ Originals content is to bring the game of football and its untold stories to life. Croatia: Defining A Nation is one such story which does exactly that and is a brilliant demonstration of the power of football to unite."
Speaking at a launch event for the film, Abraham also revealed some of FIFA+'s wider aims when it comes to content, as well as several productions currently in progress. You can read more on that here.
You can see the trailer below.