West Ham star will feature in video series for digital media brand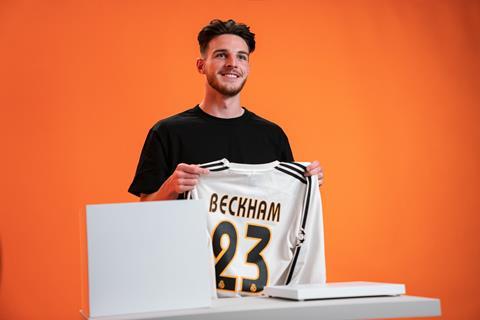 West Ham's Declan Rice will star in an original video series for Footballco.
The digital media brand, which owns the Goal platforms, has signed the England international up for one year, joining Newcastle United's Allan Saint-Maximin and Liverpool's Missy Bo Kearns - who will feature in similar series later this year.
As part of a new strategy to create original player-led video series, Rice will star in Box To Box, where he opens a series of mystery boxes filled with objects important to him that were secretly provided by friends and family and cover the full spectrum of his life on and off the pitch.
Box To Box debuts across Goal social channels today, 30 June. It will be followed by a car interview show inspired by music featuring Saint-Maximin, as well as a city tour format starring Kearns.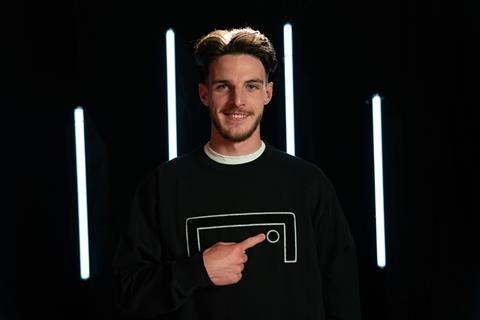 James Lamon, senior vice president for content and creative at Footballco, said: "Players are an endless source of fascination for fans who want to know their heroes on and off the pitch. We see a huge and unaddressed opportunity to tell player stories for fans in a way that connects to the emotions that make football interesting in the first place.
"Our objective with player-led video is to make compelling sports entertainment. The traditional coverage isn't tailored for today's platforms.
"TikTok, YouTube, all the popular platforms require creativity and storytelling that you can't achieve with a standard post match interview.
"While we'll never rival the emotional peaks of the live window, we think we can complement and enhance those peaks by crafting entertaining video in collaboration with players.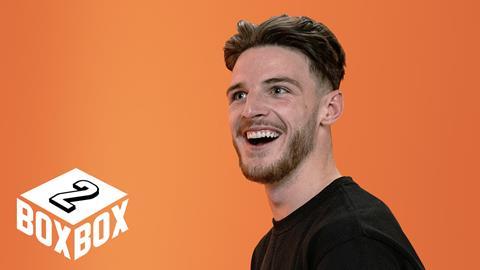 "Declan is the perfect player and launch partner for us. He's dynamic and passionate on the pitch, well-liked by his peers, and great in front of the camera.
"By working closely with Declan we'll be able to show fans more of him ahead of the World Cup."
Declan Rice added: "Goal is one of my key platforms for football news and a lot of the time I pick it up from their Instagram channel. I'm a fan so it's genuinely exciting to be working with Goal for the year ahead.
"Filming Box to Box was great fun. The format tapped into my memories and helped me talk about parts of my life and career I've not discussed before. I'm sure people who watch it will get a better sense of what inspires me on and off the pitch."
You can watch the first episode of Box To Box below.