The pair have extended their media rights partnerships with the Austrian Ski Federation.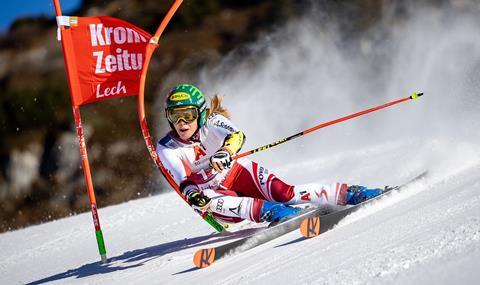 IMG and Eurovision have extended media rights partnerships with the Austrian Ski Federation (ÖSV), until the 2026/27 season.
A three-year extension on their previous deals, the extended agreement with IMG involves the company advising ÖSV on the distribution of their international media rights outside Austria. Consequently, an exclusive media rights agreement for Europe has been reached with Eurovision Sport.
The partnerships include 40 FIS World Cup competitions throughout the season including alpine classics in Kitzbühel and Schladming as well as the ski jumping competitions of the Four Hills Tournament in Innsbruck and Bischofshofen.
Austrian public service broadcaster ORF has the domestic rights, while Img and Eurovision have brought coverage in over 100 countries in Europe and throughout the world including live action for the first time in South Africa, Thailand and South America as well as on planes and cruise ships via Sport24, the IMG-owned and operated 24/7 service.
All parties hope to build on growing audiences for the sport. In key European markets, they grew from 98.5 million total hours viewed (in 12 key countries during the 2011-2012 season) to 124 million last season. The live average market share for Alpine skiing is now over 25% - with Austria and Switzerland topping 40% average market share.
Peter Schröcksnadel, president of the Austrian Ski Federation, said: "We are pleased to be able to continue the proven co-operation with IMG and the EBU beyond the current contract period. By extending the contract, we can guarantee all ski fans worldwide that free-to-air coverage of the highlights of the events in Austria will also be offered in the coming years."
Christian Salomon, SVP, IMG, Germany, Austria and Switzerland, added: "This early new agreement shows the strength of the relationship and the shared vision we have with the Federation to ensure these prestigious events are seen wide and far. We will continue to explore potential new territories and platforms to showcase the crown jewels of the winter sport calendar and are delighted our trusted partner, the EBU, will continue to give high exposure for the races within Europe."