It will only broadcast live games if local broadcasters agree to it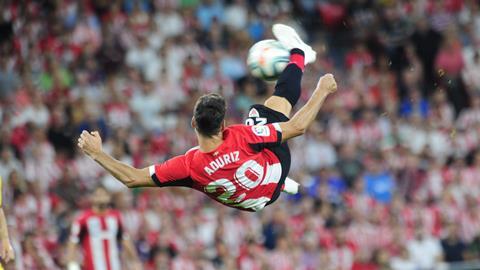 LaLiga is set to launch its LaLiga Pass OTT platform next year.
The service will offer content including highlights, interviews, press conferences magazine features, and match data analytics from LaLiga's Mediacoach platform, depending on the market. Live matches will also be offered if local broadcast partners wish it to.
Speaking at Sportel last week, league president Javier Tebas explained that the platform aims to be similar in practice to the NBA's league pass product. He also left the option to move to a D2C product in the future.
"The objective is to generate an excellent experience for what they call 'heavy users,'" Tebas said. "If you know the NBA Pass, it's similar, and the NBA Pass is different in each location, in each country."
He continued: "We're going to the markets where we believe it's going to be an advantage for all the broadcasters at this moment in time.
"We've already started suggesting it with India, with broadcasters there, and Thailand. But it's very dependent on the location, because the product in each location is very different. It depends on what the broadcaster requires and what we think we can bring to the table.
"Moreover, it's not going to be direct broadcasting of games, unless the broadcaster so wishes."
Tebas added: "It doesn't mean that in the future we wouldn't be able to go D2C directly."