AC Milan vs Modena is joined by Leeds' entire pre-season schedule.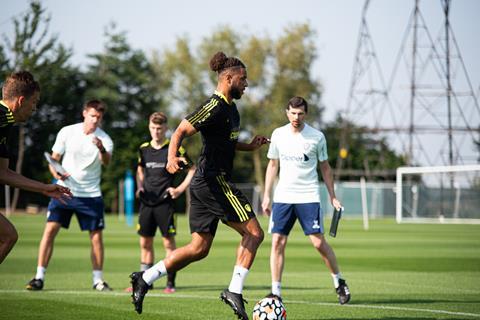 LiveNow has revealed that it will broadcast pre-season matches including AC Milan, Leeds United, and Ajax.
AC Milan vs Modena is available on the platform for £1.99 on Saturday, 24 July, with the entirety of Leeds United's pre-season schedule then available. LiveNow founder Andrea Radrizzani is also the chairman and majority owner of Leeds.
Fans can buy access to all Leeds games for £11.99, or pay varying prices for the individual matches against Blackburn Rovers, Fleetwood Town, Real Betis, and Ajax.
Leeds United pre-season schedule
28 July: Blackburn Rovers v Leeds United, £2.99
30 July: Fleetwood Town v Leeds United, £1.99
31 July: Leeds United v Real Betis, £2.99
4 August: Ajax v Leeds United, £3.99
LiveNow is looking to continue gaining rights after being the home of Euro 2020 in Singapore, and airing Premier League games pay-per-view in the same territory, as well as streaming the FA Cup, Serie B and Serie C, and LaLiga across various international markets last season.
LiveNow head of sport, Peter Leible, said: "At LIVENow our mission is to offer a flexible PPV option to audiences around the world. Sport is a key part of our offering and we're delighted we can serve up some Italian football and provide Leeds United fans with the club's entire pre-season schedule."
Image credit: Leeds United