Host of sessions covered women in sport production, TikTok content, documentary making, 5G, live streaming, rights holders, and launching new sports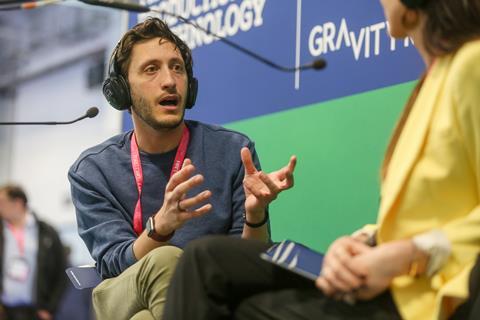 The Media Production & Technology Show began on 11 May, with the Broadcast Sport stage hosting seminars on a range of subjects from the sports media industry.
The day began with a session on women in sports production, focusing on the Sport Business Connected initiative founded by Stats Perform director of global communications and chair for this talk, Sarah Butler.
IMG Productions' VP, business development director Jo Ormston, co-founder of Hang Loose Media Group Amanda Lawson, and producer and founder of CopC Productions Charlie Copsey agreed that the industry needs to change from above, with diversity at the highest level a must to help change businesses as a whole. These women can also then be mentors to others entering the industry.
Ormston also spoke of the importance of HR departments writing job descriptions that are inclusive and accurate, and that don't make jobs sound seem like they need more experience than they really do. "Writing job descriptions is important – you can write things with different language and it will open it up…Sometimes a job description is poles apart from what it means."
Next up was ROONEY director Matt Smith speaking to presenter and journalist Felicity Barr about the making of the Amazon Prime Video documentary, focusing on how he got to know the Rooney family, and keeping a good relationship with them while creating a revealing documentary.
This was followed by TikTok head of media partnerships for the UK & Ireland, Normanno Pisani (pictured above), telling broadcaster and presenter Alison Bender about the best ways to create sports content on the platform. Alex Buchan, DTG strategic technologist and Project VISTA lead, then told the crowd about a ground-breaking trial of 5G broadcast at a live football match between MK Dons and Ipswich Town.
Bender was then back presenting, this time speaking to Stephen Sidlo, Airspeeder head of media, and Brian Clark, sales director, NEP Major Events - NEP Group (who work on the eSkootr Championship) about to successfully launch new sports. Telestream inside sales representative Malcolm Meredith then informed listeners about how Telesream's Wirecast Gear and Wirecast Software to deliver viewers with live second-screen experiences.
Buzz16's Rio Clarke, Nad Ali, and Nick Mattingly then talked with Barr about the making of Micah Richards: Tackling Racism, and the stellar work done by the production company with the Mama Youth Group to ensure diversity both behind and in front of the camera.
The day ended with Wimbledeon and AELTC marketing and communications director Alexandra Willis speaking to Broadcast Sport reporter Max Miller about how rights holders can go D2C, using the example of the Wimbledon Channel. This session also saw the premiere of the 2022 Wimbledon campaign trailer, which was seen for the very first time by attendees.