Highlights from Tokyo 2020 will be shown on big outdoor screens across the UK.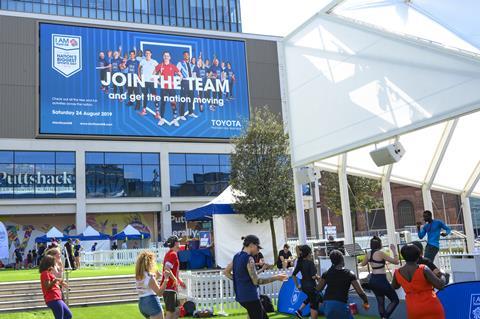 Ocean Outdoor has revealed that it will broadcast live coverage and highlights of the Tokyo Olympics across the UK.
A live broadcast, courtesy of the BBC, will be available at the official Team GB fanzone, situated at Westfields London, while elsewhere in the UK 60 second and 20 second highlights will be shown through a partnership with Eurosport.
The Westfield fan zone will be open daily for 17 days during the Games, and will offer sports led activities, competitions, experiences, prize redemptions and appearances by medal winning athletes as well as the live broadcast.
Eurosport's highlights clips will be shown across the rest of the Uk between 23 July and 9 August.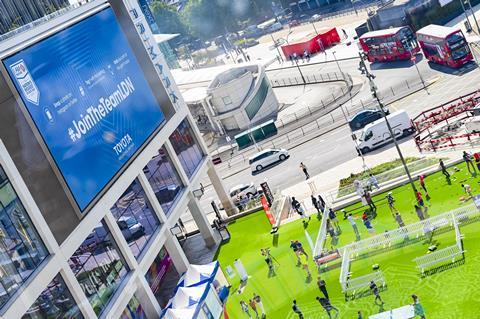 Catherine Morgan, director of Ocean Labs - which has designed the fan zone, said: "The Team GB official fan zone gives the British Olympic Association and their partners an opportunity to evoke the spirit and values of the Games and celebrate the defining moments together. This campaign, and our wider UK DOOH activity, is a chance to connect with and drive deeper engagement with fans at scale through the unifying joy of sport and play."
Grace Charge, head of brand experience for UK and Europe at Westfield owners URW, added: "We are delighted to continue our longstanding partnership with Ocean Outdoor and extend our entertainment offering for sports fans during this year's Olympic Games.
"This initiative taking place at Westfield Square is a great way for family and friends to come together and participate in a range of activities as well as having the opportunity meet some of the biggest Team GB legends. At Westfield, we always strive to bring new and innovative concepts to our community with experience being at the heart of everything we do."