Sky Sports, Amazon Prime Video, the BBC and BT Sport have had their match choices revealed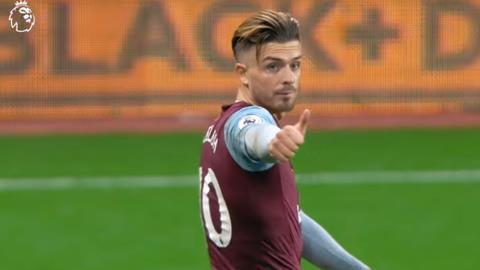 The Premier League has revealed more of its TV schedule for February, confirming that all games weill be televised until at least 1 March.
Sky Sports will be happy to have gained several of the highest profile matches, with Arsenal v Manchester City (30 January), Liverpool v Manchester City (7 February), and Liverpool v Everton (20 February) all being aired by the broadcaster.
Meanwhile, BT Sport will show Tottenham v Chelsea (4 February), as well as an entire gameweek on 2-4 February.
The BBC is currently only airing West Brom v Fulham, on 30 January, while Amazon Prime Video is yet to be assigned any games. There will be further games assigned in the near future, which will likely include more fixtures for both of these broadcasters.
You can see the initial selection below.
Saturday 30 January
12:30 Everton v Newcastle (BT Sport)
15:00 Crystal Palace v Wolves (Sky Sports)
15:00 Man City v Sheff Utd (Sky Sports)
15:00 West Brom v Fulham (BBC)
17:30 Arsenal v Man Utd (Sky Sports)
20:00 Southampton v Aston Villa (Sky Sports)
Sunday 31 January
12:00 Chelsea v Burnley (BT Sport)
14:00 Leicester v Leeds (Sky Sports)
16:30 West Ham v Liverpool (Sky Sports)
19:15 Brighton v Spurs (Sky Sports)
Tuesday 2 February
18:00 Sheffield Utd v West Brom (BT Sport)
18:00 Wolves v Arsenal (BT Sport)
20:15 Man Utd v Southampton (BT Sport)
20:15 Newcastle v Crystal Palace (BT Sport)
Wednesday 3 February
18:00 Burnley v Man City (BT Sport)
18:00 Fulham v Leicester (BT Sport)
19:30 Leeds v Everton (BT Sport)
20:15 Aston Villa v West Ham (BT Sport)
20:15 Liverpool v Brighton (BT Sport)
Thursday 4 February
20:00 Spurs v Chelsea (BT Sport)
Saturday 6 February
12:30 Aston Villa v Arsenal (BT Sport)
17:30 Fulham v West Ham (Sky Sports)
Sunday 7 February
14:00 Wolves v Leicester (Sky Sports)
16:30 Liverpool v Man City (Sky Sports)
Monday 8 February
20:00 Man Utd v Everton (Sky Sports)
*Subject to FA Cup participation
Saturday 13 February
12:30 Leicester v Liverpool (BT Sport)
17:30 Man City v Spurs (Sky Sports)
Sunday 14 February
16:30 Arsenal v Leeds (Sky Sports)
Monday 15 February
20:00 Chelsea v Newcastle (Sky Sports)
Saturday 20 February
12:30 Southampton v Chelsea (BT Sport)
17:30 Liverpool v Everton (Sky Sports)
Sunday 21 February
14:00 Aston Villa v Leicester (Sky Sports)
16:30 Arsenal v Man City (Sky Sports)
19:00 Man Utd v Newcastle (BT Sport)
Monday 22 February
20:00 Brighton v Crystal Palace (Sky Sports)
Saturday 27 February
12:30 Man City v West Ham (BT Sport)
17:30 Leeds v Aston Villa (Sky Sports)
Sunday 28 February
14:00 Spurs v Burnley (Sky Sports)
16:30 Chelsea v Man Utd (Sky Sports)
Monday 1 March
20:00 Everton v Southampton (Sky Sports)