The streamer received a fee to allow Channel 4 to broadcast the women's final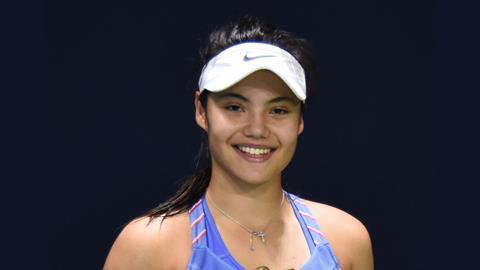 Amazon Prime Video is to reinvest the fee it received from Channel 4 for the US Open women's final live coverage into British women's tennis.
Channel 4 broadcast Prime Video's feed of the final live on Saturday after a late deal with the streaming platform announced on the day. The free-to-air broadcaster revealed that a peak audience of 9.2 million tuned in to see 18-year-old Emma Raducanu become the first qualifier to win the US Open and first British woman to win a Slam since Virginia Wade in 1977 with a 6-4 6-3 win over 19-year-old Canadian Leylah Fernandez at Flushing Meadows.
This was a 39.9% share of the total TV audience, and an impressive 48% of the 16-34 age range. It continues other free-to-air 'window' strategy the broadcaster has used in recent years, including the Cricket World Cup final in 2019, England v India test series earlier this year, and the Silverstone F1 Grand Prix this summer.
Managing director of sport for Prime Video in Europe, Alex Green, revealed on Monday that the company, "will now be reinvesting the fees received for this deal straight back into British women's tennis.
"This continues the financial support we gave to both Emma and Jack Draper (in this pic) over the past two years and that hopefully played a very small part in helping Emma towards her spectacular achievement this weekend."