The triathlons will be televised globally, including live and documentary programming telling the stories of the athletes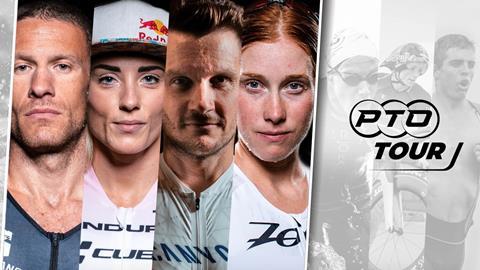 The Professional Triathletes Organisation (PTO) has revealed its 'PTO Tour' calendar of events for 2022, which includes new competitions, the PTO US Open, PTO Canadian Open and the second edition of The Collins Cup.
The prize purse is $1m for each Open and $1.5m for The Collins Cup.
The full series of events, badged the PTO Tour, runs through to 2023 and will consist of the US Open, Canadian Open, Asian Open, European Open and The Collins Cup.
PTO Tour Dates
23-24 July 2022 – PTO Canadian Open in Edmonton, Canada
20-21 August 2022 – The Collins Cup in Bratislava, Slovakia
17-18 September 2022 – PTO US Open in Dallas, Texas
TBC in 2023 – PTO Asian Open and PTO European Open
Each event covers a total 100km distance, broken down into a 2km swim, 80km bike leg and a 18km run.
The PTO Tour says the events will have "world-class TV production" broadcast live to a global audience, and "high-quality shoulder programming" that will showcase the stories of the PTO Professionals.
Tim Godfrey, chief marketing officer at PTO, told Broadcast Sport: "We hope to continue our relationships with all partners such as Discovery Sports that we had for The Collins Cup. We will have a PTO app and live data. Film Nova will be our live production partner."
Sam Renouf, CEO of the PTO, added: "Established professional sports have long been organised around a professional tour – now it's triathlon's turn to step into the limelight. We are thrilled to grow our racing calendar from one event in 2021 to three in 2022, with plans already in place to offer a complete world tour calendar in 2023.
"The global broadcast viewing figures for The Collins Cup surpassed all expectations and demonstrated that there is an appetite for compelling live broadcasts of triathlon events that appeal not only to the fans of endurance sports, but also to the general sports enthusiast. Our athletes have some of the most compelling stories in sport and we were delighted to give them an ongoing platform to showcase their talents and bring the sport of Triathlon to centre stage through world class TV broadcasts".
Chris Kermode, vice chairman PTO, said: "Sport is about storytelling and creating an emotional connection between fans and athletes. The PTO Tour, by investing in the promotion of the PTO Professionals and producing compelling global broadcasts that tell their stories, can catapult the sport of Triathlon into the mainstream of the sporting world".
Alistair Brownlee, PTO Athlete Board member added: "It is great to see the PTO Tour come together. I am very excited for triathlon to entertain new and existing fans. It's a fantastic opportunity for Professional Triathletes to raise their profile through global TV coverage and win some meaningful prize money. The PTO is showing that by having professional triathletes working together and having an equal interest in the success of the Tour, the sport can continue to gain in popularity and reach new audiences".