The free-to-attend event will be held at Dock10 Studios, MediaCityUK on 30 September 2021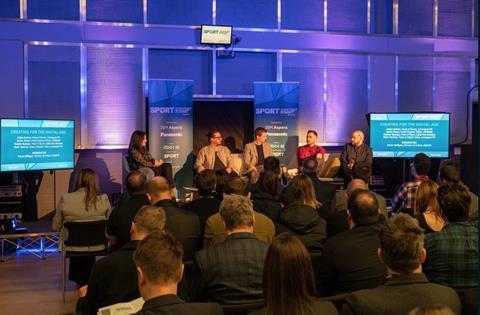 The Broadcast Sport Content Summit returns for a second year to Dock10 Studios, MediaCityUK on 30 September 2021.
The popular free-to-attend event focuses on different areas of sports production, providing a platform for sports content producers and broadcasters to discuss best practice in making and televising live sports, sports-focused documentaries, studio-based programming and more.
It's the second time we've run the event, which was packed out at Dock10 last time, with many of the UK's leading digital and traditional sports producers and broadcasters, sports rights holders and sport tech companies in attendance.
Broadcast Sport Content Summit 2021: Confirmed sessions and speakers…
Fireside Chat with Barbara Slater, BBC Sport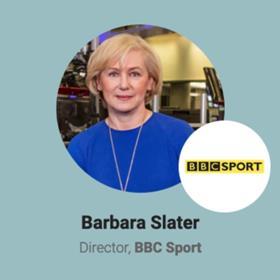 Speaker: Barbara Slater, director of sport, BBC
Barbara Slater talks to Broadcast Sport about the sports strategy for the BBC. We find out what sports and events work well on the biggest free-to-air channels in the UK; why free-to-air important for key sports and 'crown jewel' sporting events; how free-to-air services partner with pay-TV and D2C platforms to maximise the reach and profile of different sporting events; and more.
Fan Engagement for rights holders
Speakers include: Alexandra Willis, communications and marketing director, AELTC; Gavin Johnson, media director, Manchester City/ Leeds United
Sports clubs and federations have been utilising digital, OTT and D2C platforms to get content to fans for many years, but the widespread adoption of streaming services has turned minority-interest platforms into universally accessed mainstream services. This has increased the opportunities for sports organisations to engage with a sizeable audience directly, as discussed in this session.
Using sport media for cultural change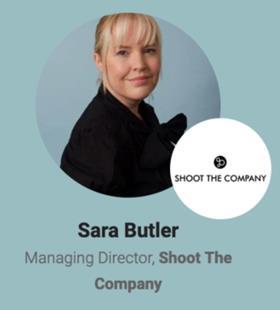 Speakers include: Sara Butler, MD, Shoot the Company; Representative from BT Sport
What are broadcasters, production companies and sports organisations doing to help facilitate cultural change and raise awareness of key issues such as gender and racial inequality, social media bullying and so on? This panel debates the efforts being made by the leading sports broadcasters and federations in trying to tackle challenging issues head on, through campaigns and initiatives, and what impact these are having in influencing change.
The Olympics & Paralympic Games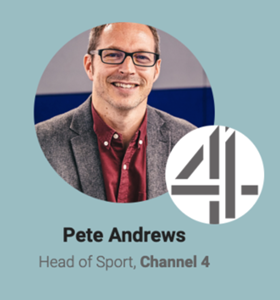 Speakers include: Pete Andrews, head of sport, C4;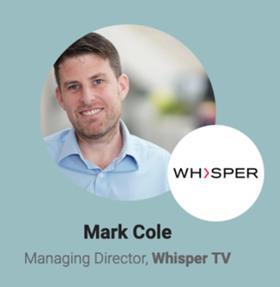 Mark Cole, MD, Whisper
The delayed Olympics and Paralympics were produced and broadcast from Japan while the country was in a Covid-caused state of emergency and while a reported 80% of the population was in opposition to holding the Games there. All the events in or nearby Tokyo were held in spectator-free stadiums, while those elsewhere in Japan were in front of 50% capacity crowds. This panel speaks to the Olympics/Paralympics broadcasters to find out how they were able to get the Games on air in the face of such adversity.
The power of the Sport Doc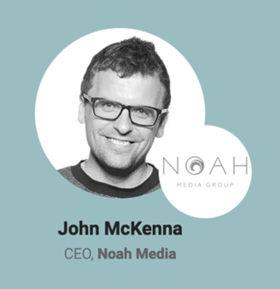 Speakers include: John McKenna, CEO, Noah Media;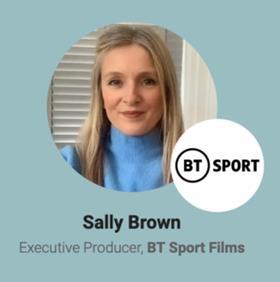 Sally Brown, exec producer, BT Sport Films
This panel discusses how and why certain sports translate well into the documentary space. It will answer questions such as why are so many sports documentaries being made? What is the return-on-investment for the doc makers? What is the future of the sports doc? And is the current demand for content likely to continue at the same level in a post-Covid world?
Sports Goes Social
Speakers include: Ben Welch, Lead Channel Manager, SportBible (LadBible)
A number of huge sports content brands have emerged from the digital space, creating fast-paced, digital-savvy content that engages with fans across digital and social platforms. These brands create sports-focused content for large numbers of highly engaged subscribers, in a notably different way to traditional broadcasters. This panel discussion reveals the secrets to making a success of digital sports content.
CLICK HERE to register your place at the Broadcast Sport Content Summit.