Conor McGregor's shock defeat to Dustin Poirier was aired on both networks last weekend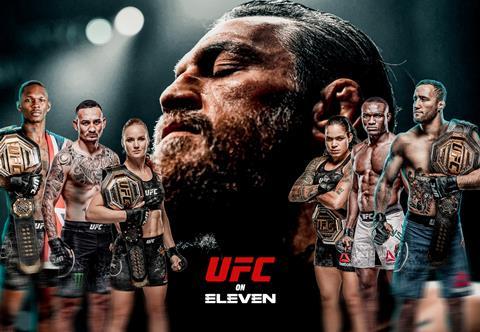 UFC has secured new broadcast deals with Eleven Belgium and French broadcaster RMC Sport.
Eleven's multi-year deal began on Saturday, with Conor McGregor's loss to Dustin Poirier the first bout to be broadcast as a result of it.
The agreement means that UFC is available to every home in Belgium, as long as consumers pay €6.99 a month for an Eleven fight pass. The pass also includes Cage Warriors.
Guillaume Collard, managing director of Eleven Belgium, and Eleven's group chief rights acquisition officer, said: "Since ELEVEN launched in Belgium in 2015, MMA has been a core pillar of our programming. It is a sport that continues to grow year after year and the number of fans in Belgium is increasing all the time. We're looking forward to bringing all the best MMA action to fans for years to come."
French broadcaster RMC Sport has also agreed a deal with UFC, building on the growth of the sport in the country after its legalisation in 2019, and subsequent authorisation to be broadcast.
It covers exclusive rights to show main events in France (including French Overseas Territories, and Monaco, as well as non-exclusive rights in Andorra, Luxembourg, Belgium, Switzerland and Mauritius. Prelims will also be aired when French athletes are competing.
The deal began slightly earlier than Eleven's, with the Chiesa v Magny fight night on 20 January.
Arthur Dreyfuss, managing director of Altice Medias, said: "RMC SPORT is the long-standing partner of the UFC and, with this new strong commitment, we are showing our dedication to the sport and the ever increasing fanbase in France. RMC SPORT responds to the strong expectations from subscribers and the desire to keep attractive sports rights."