The broadcaster will co-produce the men's and women's competitions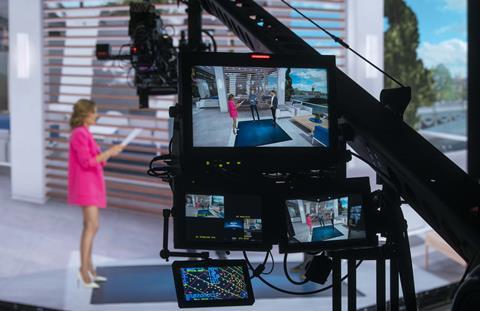 Warner Bros. Discovery has revealed its coverage plans for the Tour de France (1-24 July) and Tour de Femmes (24-31 July).
The month of cycling will be shown on Warner Bros. Discovery's platforms - Eurosport, discovery+, GCN+ - in Europe and Asia Pacific, excluding Australia, China, Japan and New Zealand. There will be a one-hour daily highlights show for GCN viewers in Australia and Japan, and the broadcaster also has non-exclusive rights to the Tour de Femmes in Australia and MENA region, as well as delayed / highlights rights in Latin America.
Every minute of the Tour de France will be shown, with every minute of the Tour de Femmes that is produced by tour organiser Amaury Sports Organisation also to be aired.
Warner Bros. Discovery has already released a promotional video starring lead analysts Bradley Wiggins and Alberto Contador. The 2022 broadcasts will feature both reporting from alongside the peloton in the men's competition, with former road racing pro Iris Slappendel doing the same for the eight-stage women's race.
Local studio shows will add regional coverage in the UK and Ireland (The Breakaway); Spain (La Montonera); France (Les Rois de la Pédale); Denmark (Radio Tour), and Germany (Velo Club). There will also be daily post-stage shows in France, the United Kingdom and Denmark throughout the Tour de Femmes.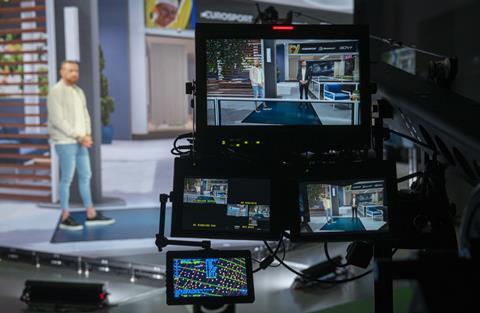 In addition to Wiggins, Contador, and Slappendel, experts will include three-time winner of the Tour de France points classification Robbie McEwen; Jacky Durand and Steve Chainel (France); Bernie Eisel (Germany); Karsten Kroon and Bobbie Traksel (the Netherlands); Brian Holm (Denmark); Riccardo Magrini (Italy); Sean Kelly, Adam Blythe and Daniel Lloyd (UK and Ireland). Orla Chennaoui will anchor WBDS' coverage in the UK & Ireland.
Bernie Eisel and Hannah Walker will be on site for the Tour de France, with Laura Meseguer and former British road and track cyclist Manon Lloyd doing the same for the Tour de Femmes.
The Bradley Wiggins Show by Eurosport podcast will return, and there will be localised news and interviews on Eurosport.com, as well as GCN's Racing News Show on YouTube.
Also, Warner Bros. Discovery will be using the Cube mixed reality studio in its cycling coverage for the first time. Several new innovations will be added for the occasion, including augmented reality analysis tools, unique virtual backdrops, and an "inclinometer" feature - a 3D representation bringing to life the gradients faced by the peloton. New technologies within the Cube environment will also showcase some of the finer, tactical nuances of the sport such as echelons and Time Trial set up, with the Cube using Unreal Engine 5 for the first time.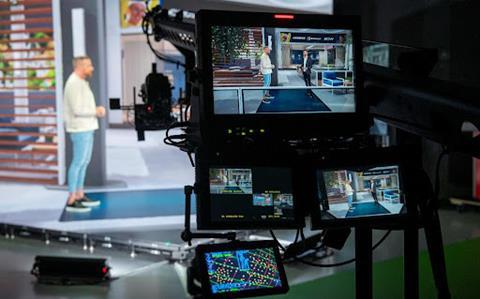 Scott Young, SVP of content and production at Warner Bros. Discovery Sports Europe, said: "Our Cube studio is one of the best storytelling innovations in broadcasting and harnessing tailormade tools and added analysis features to help unpick a particular stage, climb or sprint finish is truly unique for the sport of cycling.
"Further elevating women's sport and doing more to deliver gender balance across the events we showcase is hugely important. Presenting more women's sport and giving equal billing to women's and men's events during our coverage of the tennis Grand Slams and Olympics, including showing every moment of the first gender-equal Games last summer, is only the start. When the ASO launched the Tour de France Femmes, we were determined to bring the very best of our production innovation and expertise to both Tours.
"Coupled with the most informed, experienced and engaging cycling experts, live coverage of every stage and even more cycling content across our digital platforms, we can't wait to take our coverage of the Tour de France and the Tour de France Femmes to a whole new level this year."
Iris Slappendel, Eurosport GCN cycling expert, added: "Women's cycling is going from strength to strength and 2022 marks a historic year with the world's best female riders set to battle for the yellow jersey in the inaugural new-look Tour de France Femmes.
"It's incredibly exciting to be part of Warner Bros. Discovery Sports' team and back on the bike following the riders to help bring viewers even closer to the action. I'm looking forward to showcasing the sport at its very best, which I hope will gain the attention of a whole new generation of women's cycling fans to grow interest and participation in the sport even further."