People are also watching almost eight hours annually compared to one hour 22 minutes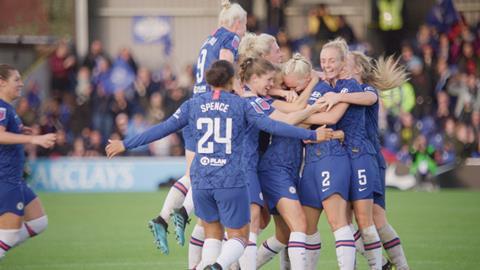 The Women's Sport Trust has revealed that women's sport viewership has more than doubled since the organisation formed in 2012.
43 million people watched 325 million hours of women's sport for at least three minutes in 2022 (only including until the end of October), a year which included England women's football team winning the Euros. Meanwhile, in 2012, only 20.1 million people tuned into 19.1 million hours of women's sport.
The only year that has been higher than 2022 is 2019, which saw 46 million watching in a year that included the England women's football side making it to the semi-finals of the World Cup. However, the 2022 statistics do not take in the full 12 months.
For the purposes of this data, women's sport only includes specific women's competitions such as the WSL, Women's Hundred, and Netball Superleague - events with men's and women's sides such as the Olympics, tennis grand slams, and others are classed as mixed.
Audiences are more engaged as well, with the average viewer watching seven hours 50 minutes in 2022, almost six times more than the one hour 22 minutes they saw in 2012.
Part of this is due to increased coverage on "key channels", with 17% of sports coverage so far this year for women's sport, compared to 3% in 2012.
Co-founder and CEO of the Women's Sport Trust, Tammy Parlour MBE said: "I co-founded the charity in 2012 because I realised the absence of women's sport in society. For the past ten years, we have been working on making women's sport more visible, viable and unstoppable.
"We deliberately chose to concentrate on how we could affect change at the top-end of sport, because we knew this would effect everything else underneath. We focused on elite athletes, media coverage and research which shows the commercial potential of women's sport. And we've galvanized different organisations including broadcasters, rights-holders and media to ensure the sports industry reflects the best version of society.
"We've seen a lot of progress over the last ten years and the stats for the past year are particularly impressive. We hope this trend continues and more investment is made into women's sport, at all levels, to safeguard its move from worthy to irresistible."